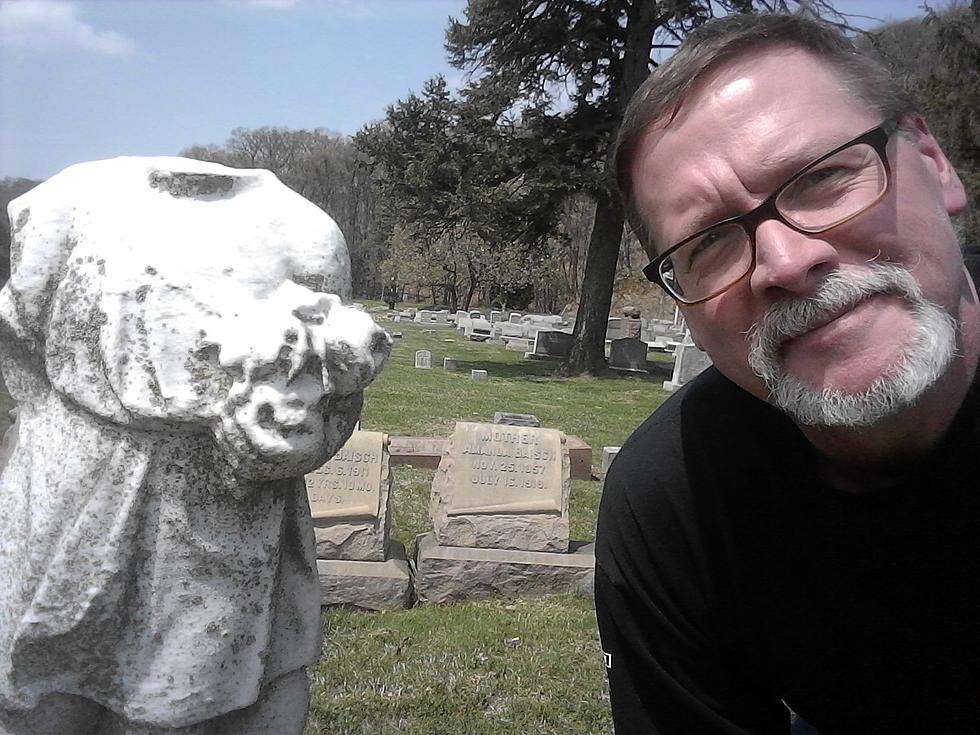 Haunted Cemetery Site in Driving Distance from Binghamton
Glenn Pitcher
My daughter, Tara, is on Spring Break this week and she wanted to go on a journey of haunted places within driving distance. She put together a list of five places to go and off we went.
One of the places, we stopped at was the Hawk Mountain Sanctuary in Kempton, PA. There was a place near the Sanctuary that we wanted to stop at (the sanctuary isn't haunted) and since we were in the neighborhood, we decided to check it out. Read all about our adventure here.
Another place was the Aulenbach's Cemetery in East Reading, PA because Tara heard about the legend of Rosie Weiand. Rosie was born in 1868 and died in 1870 and if you stop by, you'll see that her grave has a statue without a head or right arm.
The story goes that a group of kids vandalized the marker and later that night, they were in a car crash. They were decapitated and lost their arms in the crash and the head and arm from Rosie's statue were in the car's trunk.
Is it fake news? I don't know and we didn't care. We wanted to go there because we heard that pictures taken by the grave could show orbs and we wanted to find out for ourselves.
Tara shot a video and asked Rosie several questions including, how did you die and if the legend was true. We didn't hear any audible answers but she's going to check the video and see if she can find anything. We'll keep you posted.
I noticed a few things when we visited there. Rosie's grave was the only one that had a statue, everything else was gravestones. I also noticed that most of the markers were pretty close together....except by Rosie's grave.
Finally if you look at my picture, you'll see an orb on my forehead....or it's the sun.