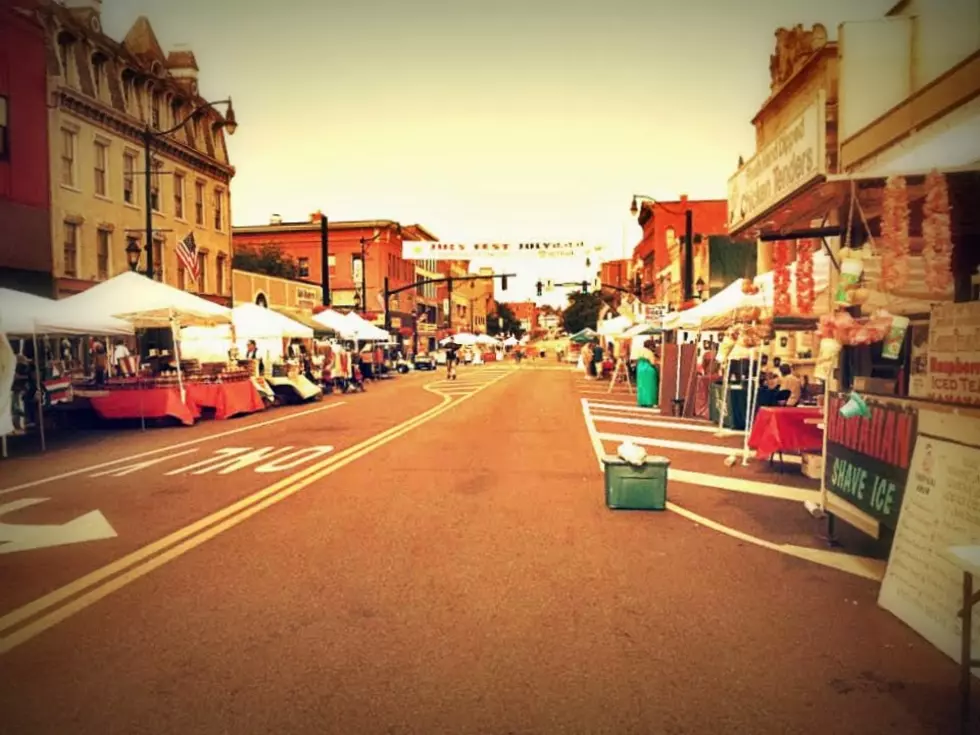 What's Happening in Binghamton
Photo Traci Taylor
Hey looking for something to do locally? Here are several community events happening over the next week.
 The JCC Youth Department hosts its annual Purim Carnival in the JCC Auditorium, March 12th from 1 to 3pm. Lots of activities for kids. Admission is five dollars for children, one dollar for adults. For more information call 724-2417.
 The Four County Library System Cybermobile will be at Saint Mark's Episcopal Church in Chenango Bridge, March 14th from 9:30 to 10:15, and at various locations on March 16th. For more information call 723-8236.
 The first free Chenango County Rabies Clinic of 2017 is March 15th at the Norwich Fire Station, 31 East Main Street, Norwich from 5:30 to 7:00pm. For more information visit www dot c o dot Chenango dot n y dot u s.
 The Mental Health Association of the Southern Tier announces that registration for April 2nd's Color Run is now open! Visit the color run dot com slash Binghamton.
 The American Legion Auxiliary Post 974 located at 119th Street, Whitney Point, is holding Friday Fish Frys from 5 to 7pm every Friday through April 14th. Adults eight dollars, veterans seven dollars, children five dollars, kids under five are free.
 The Broome County Public Library is offering a special Saint Patrick's Day fine forgiveness event from March 13th through 17th. Stop by the front desk with your library card for a chance to get five to fifty percent off your library fines.
 The Afton Crimson Knights Youth Field Hockey team is holding a Community Scavenger Hunt and Helmet Giveaway, March 11th from 9am to 1pm beginning at the Afton School parking lot. For more information call Terri Bagg at 621-7783.
 Lourdes Hospital is hosting a Diabetes Education Fair on March 21st in the Lecture Hall at Lourdes Hospital, 169 Riverside Drive, Binghamton, from 11am to 2pm. Reservations are requested. Call 772-6269.
 A blood drive will take place in the 2nd Floor Auditorium of the Broome County Office Building, March 24th from 9am to 1pm. Anyone wishing to donate should call 1-800-RED-CROSS, download the Blood Donor app, or visit red cross blood dot org.
 Registration is now open for this year's April 2nd Color Run. To register go to the color run dot com slash Binghamton.
 The Lourdes Alcohol and Drug Education Prevention Team is sponsoring its 2nd annual county-wide underage drinking prevention poster contest. High school students from Broome County school districts are invited to enter. Entry deadline is March 31st. For more information email Maria Fabrizi at maria dot fabrizi at Lourdes dot com.
 The Johnson City American Legion Post 758, , is hosting a breakfast buffet March 18th from 8 to 11am at Sarah Jane United Methodist Church, 308 Main Street, Johnson City.
 The Broome County Public Library hosts a free reading program entitled: "The Vietnam War: A House Still Divided?" March 23rd at 6pm. Registration required. Call 778-6451 or stop by the reference desk.
 The Cayuga Nature Center holds their 2017 Maple Fest, March 18th beginning at 9am.