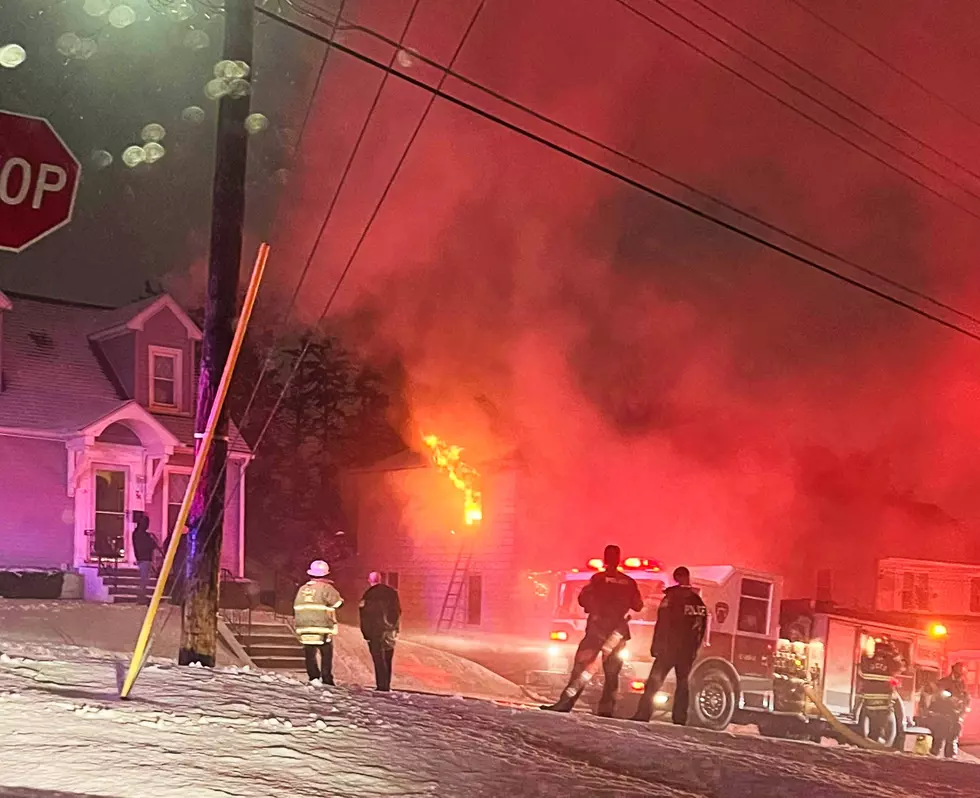 Two-Alarm Fire Claims the Home of a Johnson City Family
Provided by Jarred Guidelli
The parents of two little girls woke up this morning in utter disbelief as everything they owned went up in flames last night in the midst of a winter storm and only days before Christmas.
Sadly, a two-alarm fire in Johnson City has destroyed a young family's home only days before Christmas.
Emergency crews were called to 74 North Arch Street in the village of Johnson City at 5:40 p.m. on December 15. According to Broome County Fire Wire, a second alarm was called at 6:03 p.m. on the two-story home. By 6:48 p.m., the fire was out.
Neighbors and friends of the family who lost everything in the blaze last night tell Townsquare Media that the family has two little girls who are both under the age of ten.
Neighbors and friends immediately took to social media to ask the community to consider donating small gifts so that the girls would be able to have some sort of Christmas even though their world has just been turned upside down.
If you would like to make a Christmas donation to the family who lost their home on Arch Street in Johnson City, you can call Jarred Guidelli at 607-624-9666 to coordinate delivery and or/pick up of your donation.
Binghamton's Most Unique Google Searches Of 2022
People in and around Binghamton looked to Google for all sorts of answers in 2022, but these are the top five most unique things we searched for.
Five More Reasons To Love Binghamton