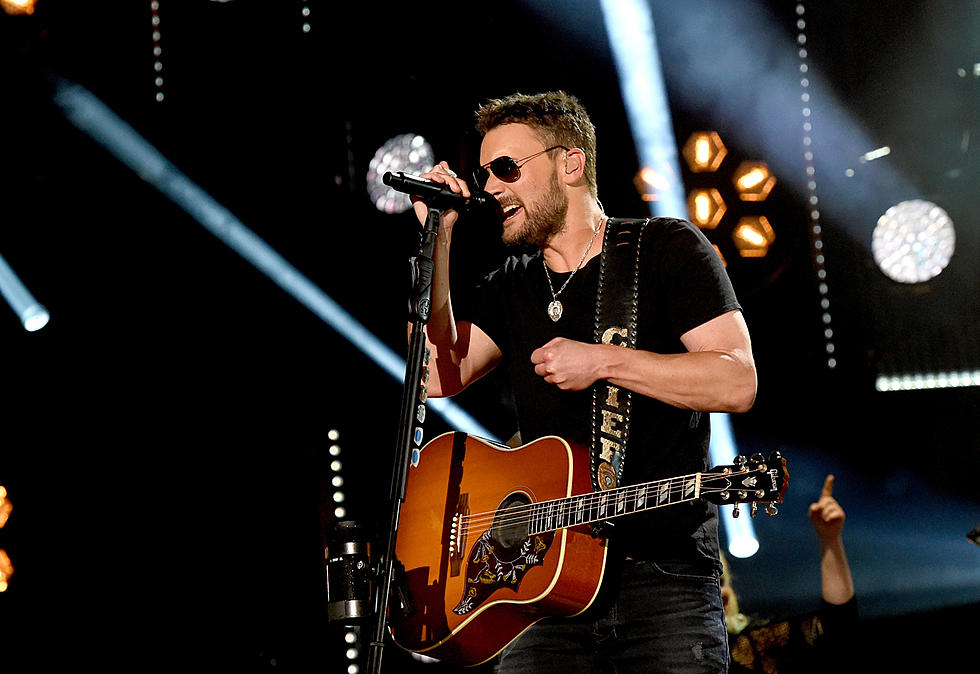 Rick Diamond, Getty Images
The Grand Ole Opry is one of the most storied places in all of country music. Musicians, actors, country legends have all graced that stage over its many decades, but the other night was a little different at the Opry.
In a week filled with turmoil and heartbreak in country music, we've seen some glimmers of hope. We've seen stories of heroism and bravery, of love and compassion. Eric Church took every single one of those stories and took the stage at the Opry and poured his heart out.
Eric played the Route 91 Harvest Festival just two days before the tragic events as the headliner. On the Opry stage he reminisced about how amazing the crowd was. How they reacted to every one of his songs, like holding records during "Record Year."
Eric described how he jumped out into the crowd at the festival and wanted to be with his fans. He wanted to shake their hands and thank them for being there. He knew they were HIS people, HIS crowd and he wanted to share a moment with them.
Unfortunately, some of Eric's biggest fans wound up being some of the victims of Sunday's tragedy, and he took that to heart. The only way Eric could cope with the tragedy and his feelings was to put his pen to paper and pick to guitar and write a song for them. It is truly an amazing moment and song in time and I hope you take the eight minutes to watch this truly powerful song "Why Not Me."
"That night, something broke in me…and the only way I've ever fixed anything that's been broken in me, is with music." – Eric Church
If this song touched you in anyway, I encourage you to donate below. Let's help everyone affected by this senseless violence.
Eric didn't want to play the Opry the other night. He didn't want to sing. But, he did it in a truly inspiring moment. He reminded me that country is a giant family, and we need to be their for each other. Even if the hope he gave me was just a millisecond long, it was something that I needed.