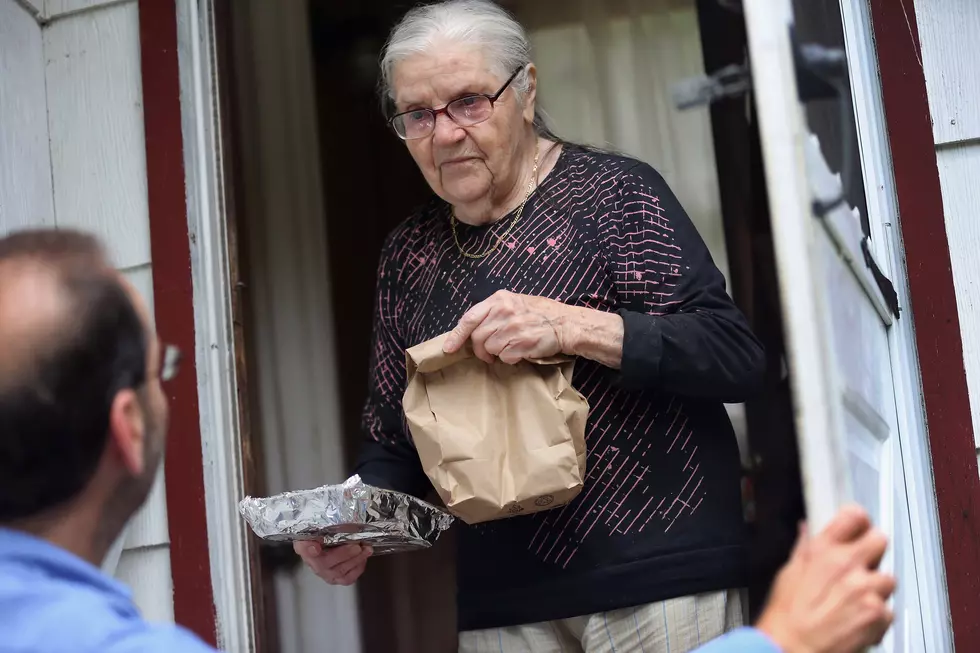 Deliver Love to a Senior by Volunteering With Broome County Meals on Wheels
John Moore / Getty Images
When I was in high school we were encouraged to give of ourselves through community service and if we wished, we were invited to join the G.I.V.E. Program at my school. G.I.V.E. stood for Governor's Initiative for Voluntary Excellence.
Enter your number to get our free mobile app
Through the G.I.V.E. Program, high school students were given an opportunity to serve their community under the watch of teachers and could pick how they wanted to serve. Some read books to smaller students, some did community cleanup, some acted as peer mentors helping lower grades with homework, and others delivered meals to seniors in our community.
I started delivering meals through Meals on Wheels my sophomore year and delivery days were my favorite. We would pile on a school bus, stopping at the home of each resident where one or two of us would hop off the bus to hand a meal to the senior. We were allowed five minutes at each stop to visit and while a short amount of time, those five minutes were five of my favorite each day because I delivered to a woman named Lucille and grew to love her.
When we delivered food to our seniors, not only were we helping to nourish their bodies, but we were also nourishing their hearts. For many of the people we visited, our visit was the only contact they had with anyone from the outside world and it meant everything to them to see a friendly face and sneak in a hug.
Jump forward to 2020 where our seniors are even more isolated than ever before. I can't even wrap my head around how lonely so many in our community must be and what it would mean to them to see a friendly face waving to them from outside their home's windows.
Due to the coronavirus pandemic, the need for meals to be delivered to Broome County seniors has jumped over 70 percent. With the number of people needing the services of Meals on Wheels, volunteers are also needed, specifically in the areas of Binghamton, Chenango Bridge, Conklin, Harpursville, and Whitney Point. If you have some extra time and are able to volunteer, you'll be able to pick which days (Monday through Friday) to deliver meals between 11:00 a.m. and 1:00 p.m.
If you'd like to learn more about Meals on Wheels or sign up to volunteer, please reach out to the Binghamton Meals on Wheels office by calling 607-778-6206. Note that all CDC Public Health guidelines are followed for the safety of staff, volunteers, and clients.
The Five Most Confusing Traffic Mergers in Binghamton