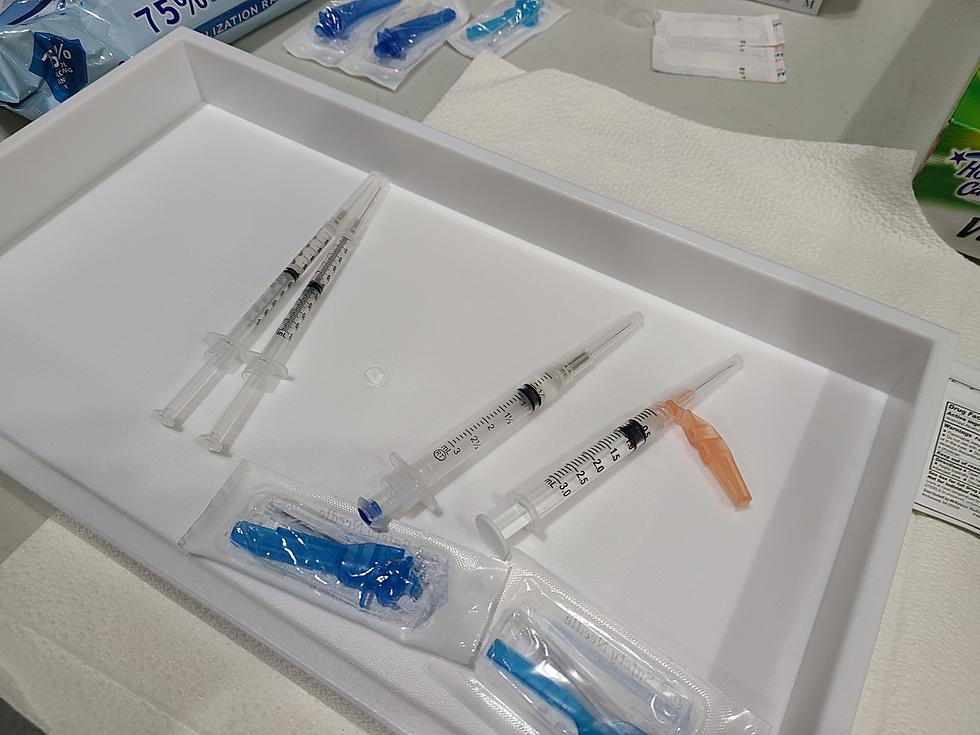 COVID-19 Vaccination Clinics Scheduled in Cortland, Broome & Delaware Counties
Kathy Whyte/ WNBF News
Several Counties in the Southern Tier region are announcing appointments open for COVID-19 vaccinations, including a couple Saturday clinics.
Broome County has added a pod at the SUNY Broome Ice Center for next Wednesday, March 24.  Appointments can be made at www.gobroomecounty.com.
Delaware County has scheduled a vaccination clinic for Saturday, March 20 at the Delaware, Chenango, Madison, Otsego BOCES Harrold Campus in Sidney Center from 9 a.m. to 2 p.m. by appointment only. Go to delawarecountypublichealth.com/covid-19.
Cortland County is holding a vaccination clinic March 20 at the SUNY Cortland Ice Arena from 9 a.m. to 2 p.m. by appointment for eligible residents. 400 doses were made available. You can schedule an appointment through the Cortland County Public Health Department facebook page link.
People attending any clinics or pods should dress appropriately so the vaccine can be easily administered to the upper arm, bring proof of eligibility including age and proof of being employed in one of the priority groups like healthcare or public-facing jobs or pre-existing medical conditions, if appropriate.
Do not schedule an appointment if you are currently feeling ill, are waiting for the results of a COVID-19 test, are currently diagnosed with COVID-19 or are in quarantine because of travel or recent exposure.
LOOK: Answers to 30 common COVID-19 vaccine questions
While much is still unknown about the coronavirus and the future, what is known is that the currently available vaccines have gone through all three trial phases and are safe and effective. It will be necessary for as many Americans as possible to be vaccinated in order to finally return to some level of pre-pandemic normalcy, and hopefully these 30 answers provided here will help readers get vaccinated as soon they are able.