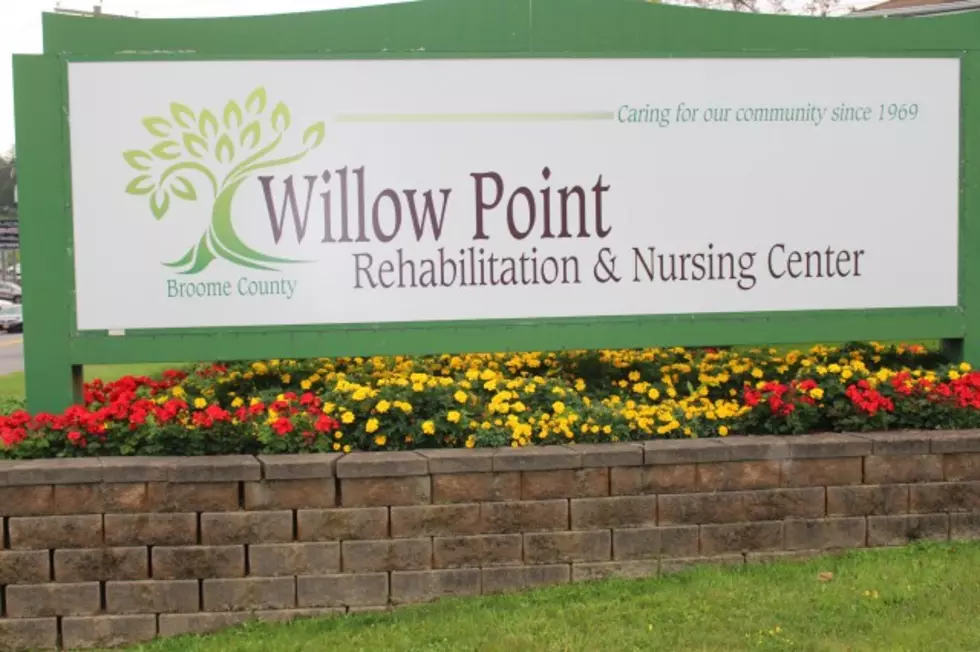 Coronavirus Appears at Willow Point Nursing Home
Photo: Bob Joseph/WNBF News (file)
The coronavirus has made its first manifestation in Broome County's government-operated nursing home. 
The County announced May 12 that a contract health-care worker at Willow Point Nursing Home and Rehabilitation Center had tested positive.
Willow Point Administrator Ryan LaClair says the unit where the outside worker had contact has been placed on strict isolation precautions and there are plans for ramped up testing of residents.
LaClair says all communal dining and group activities have been cancelled and anyone who had direct contact with the outside worker has been isolated in their room with monitoring by staff.
The contract healthcare worker who tested positive for the virus was not a regular employee of the nursing home, was not showing symptoms at the time and was last inside the facility sometime last week.
LaClair says at this point there have been no positive cases among any of the residents.
Photographer Captures The Solitude Sweeping The Southern Tier [Gallery]
Photographer Captures Solitude Sweeping Southern Tier