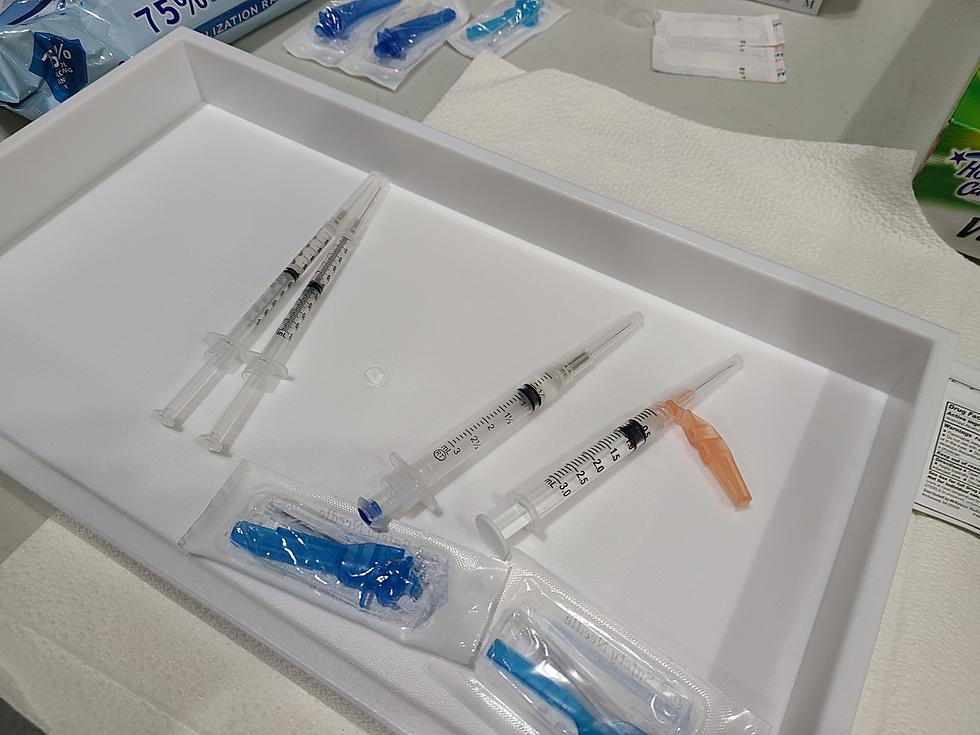 Broome/Tioga COVID Vaccine & Booster Clinics Filling Fast
Kathy Whyte/ WNBF News
COVID-19 Vaccination clinics, including sessions for boosters for those age 65 and older, continue to be scheduled and continue to have appointments filled rapidly.
In Broome County, the October 7 booster clinic at the Health Department is filled but there are openings for the first and second doses of the Moderna vaccine.  That clinic is from 1 to 3 p.m.
Appointments for the booster shot at the Northern Broome Senior Center on Friday, October 8 are still available, but the appointments for the one-dose Johnson and Johnson for adults are filled.
November 15, appointments are open for the booster and the J&J single shot at the Eastern Broome Senior Center while appointments for the booster on the 18th at the Broome West Senior Center are filled but appointments are still available for people who have yet to be vaccination against COVID-19 to get the Johnson and Johnson.
The appointments at the senior centers are from 9 to 11:30 a.m. Appointments can be made by going to www.gobroomecounty.com and click on the vaccination section.
Tioga County is holding a COVID-19 vaccination clinic on Saturday, October 9 from 9 to 11 a.m. at the Candor Elementary School.  The clinic will have the Pfizer vaccine, which is approved for anyone over the age of 12.  Children aged 12 to 17 must have a parent or guardian with them.
Tioga County Health Department officials say due to the rising number of cases in students in Tioga County, they are highly encouraging eligible students to get the shot.  Those who are vaccinated on Saturday will get a $25 Amazon gift card.  You can pre-register at the Tioga County Health Department Facebook page.
KEEP READING: Here are the best places to retire in America
Things That Are More Uncomfortable Than A Face Mask