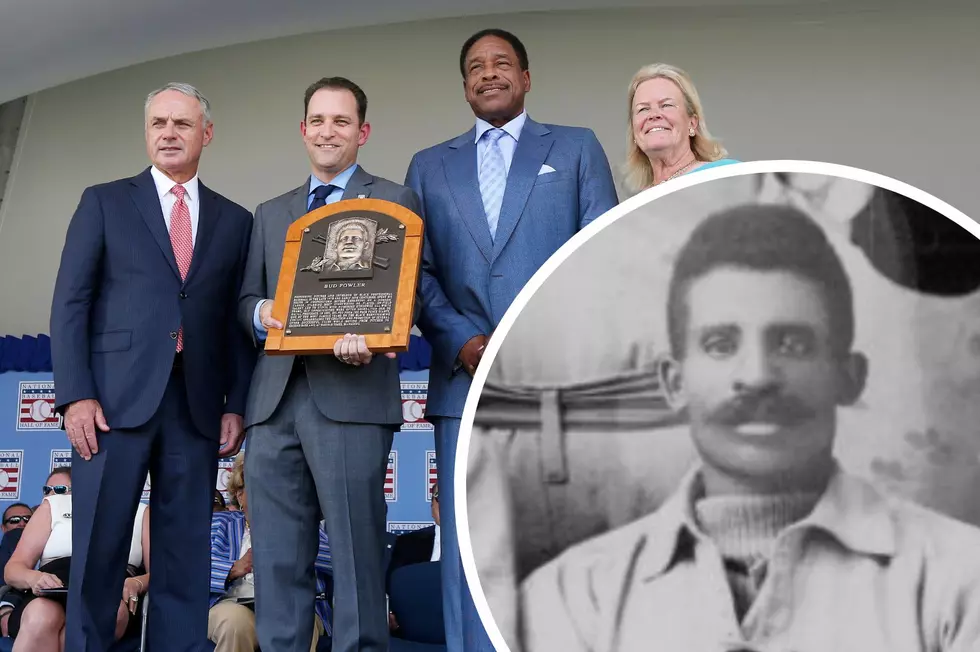 Binghamton Baseball Pioneer Inducted Into National Baseball Hall Of Fame
Photo by Jim McIsaac/Getty Images, National Baseball Hall Of Fame, Canva
On Saturday, July 23rd, the Binghamton Rumble Ponies were set to celebrate the life and accomplishments of Bud Fowler. He was the first black baseball player to play professionally and he got his start in Binghamton.
The game was rescheduled to later this season because of the rain but that's not going to stop us from celebrating a man whose time is long overdue. Bud Fowler was born John W. Jackson on March 6, 1858.
He is the earliest known Black baseball player in organized professional baseball who was playing among white-men. He did it 60 years before Jackie Robinson broke the Major League Baseball's color barrier.
Fowler was the son of a fugitive slave who escaped and found freedom in New York. Ironically, he was born in Cooperstown and Fowler learned to play ball there and was inducted into the National  Baseball Hall of Fame in 2022.
Bud Fowlers Life And Career
Fowler began his baseball career in 1872 as the only black man on an all white professional team which was based out of New Castle, Pennsylvania. For the next several years, he supported himself as a barber while still playing for ball teams through New England, including the Binghamton Bingos.
According to the Society for American Baseball Research, it was in Binghamton where Fowler played his best. Fowler even gained the attention of the Rochester Democrat and Chronicle which said, "The main interest was centered on two colored second basemen, Grant of the Buffaloes and Fowler of the Binghamtons" and then noted that Fowler "played the best game and won much applause."
Even though the game on Saturday, July 24th was rained out, the Ponies still wore special throwback Binghamton Bingos uniforms on Sunday. They also recognized the man who made his mark in baseball by unveiling a special plaque at Mirabito Stadium.
This way everyone can learn about the incredible player that Fowler was. Not only did Binghamton put Fowler on its Wall of Honor but the National Baseball Hall of Fame in Cooperstown also recognized Fowler for being a pioneer in the sport by inducting him into the National Baseball Hall of Fame on July 24th, 2022.
It's too bad that Fowler died before there was a National Baseball Hall of Fame (he died in 1913 and the HOF was created in 1932) but between what Binghamton did to honor him this weekend and what the National Baseball Hall of Fame did, there is no doubt that his memory will live on forever.
Binghamton Triplets Memorabilia
To see all of the 2022 Baseball Hall Of Fame events, go here.
Marvel And More: The Rumble Ponies' Special Uniforms For The 2022 Season
The Binghamton Rumble Ponies will be sporting ten specialty jerseys this season. They have released seven of their jerseys and when they will be wearing them.