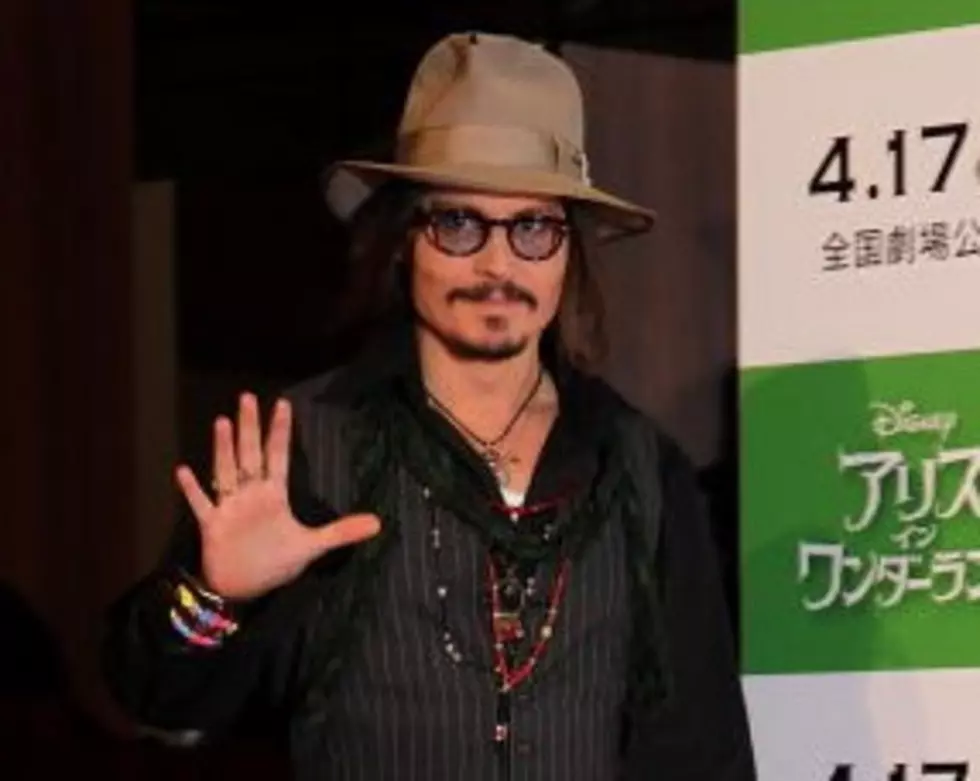 Bearded Men Love Bling, Too
Koichi Kamoshida- Getty Images
Maybe it's just my husband, but Jay literally waits until I'm at work to send me "oh yeah, I forgot" messages and then informs me that he needs my help. Like now.
Last week, I got one of those messages from Jay claiming he needed help stat. Jay's workplace was doing a themed week, where each day the employees had to dress for whatever that day's theme was. The day Jay needed help was the dress as your favorite celebrity-themed day.
The first celebrity that came to my mind was Johnny Depp. I figured Jay could pair a vest with a button down shirt and jeans and then I could just add a little eyeliner to his bottom lid, deck him out with some of my chunky necklaces and bracelets, put a scarf around his neck, a fedora on his head and black rimmed glasses on his face. Boom- we have all those things and could call it a day.
Jay didn't want to dress like Johnny Depp even though I offered to add some beads to his goatee (seriously the first and probably last time I'll ever offer to do that). Jay decided he was going to dress as the person people tell him he most looks like- Jason Wahler famous for appearing on The Hills and Laguna Beach and for dating Lauren Conrad. His outfit wasn't hard to put together. All Jay had to do was put on clothes.
But back to the putting of beads in facial hair- did you know this is a real life thing and a legit trend, not just something celebs are sporting?
Beard jewelry has become so popular that some fashion designers are actually designing jewelry to be woven into facial hair. But for those guys not ready to commit to having jewels woven into their face, you can also sport a fancy barrettes in your beards.
Apparently, this has become such a popular thing that some designers have even taken to Kickstarter to try to launch their facial hair jewelry business.