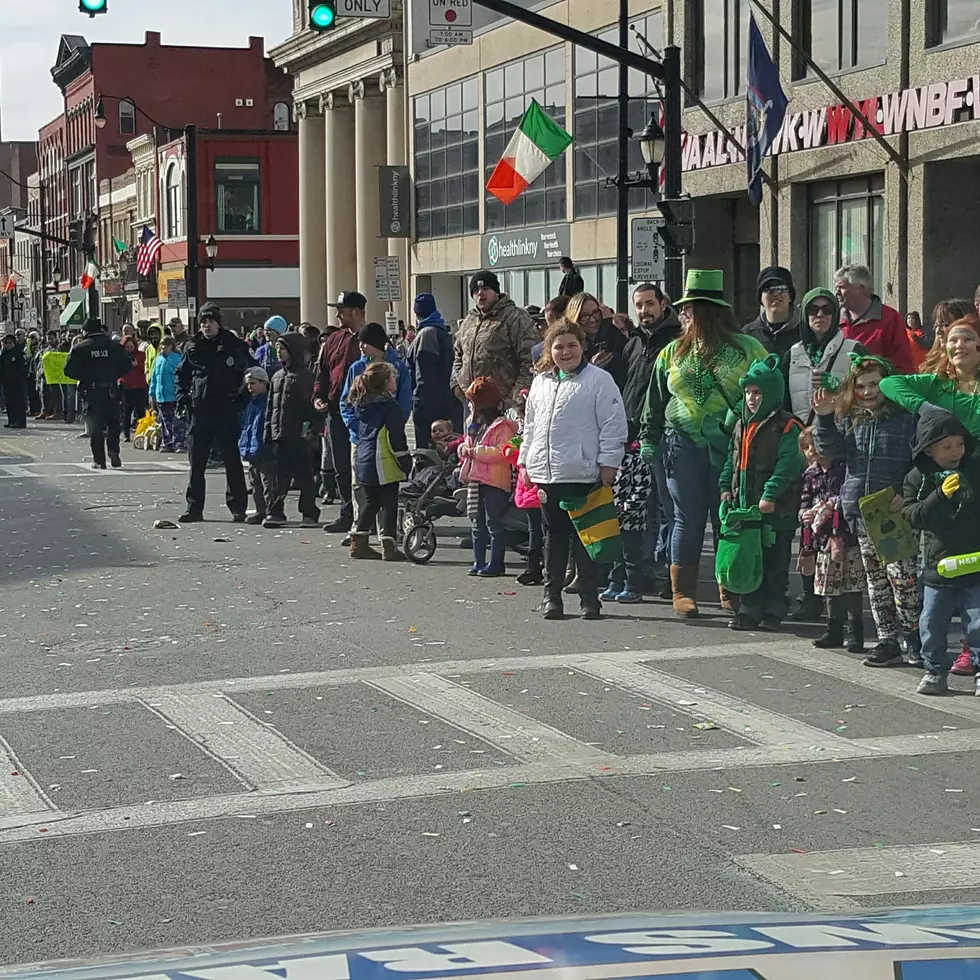 5 Binghamton Phrases That Would Stump Out-of-Towners
Roger Neel
I am proud to say that I am a pure Binghamtonian, born and raised here in the Triple Cities.  If you do some traveling and mention certain phrases unique to the Greater Binghamton area, you may get some blank or even dirty looks.  Let me explain.
Binghamton just like any city or town, has it's own speak.  It may be fun to try them on your friends from out of town.  That being said, here are 5 phrases or sayings that would stump those not living within the Binghamton area.
Enter your number to get our free mobile app
    >   "Parade Day" -- The appeal of parade day is one of the those things that people not living in Binghamton will not understand.  Blame it on our long winters or lack of being outside with people that wear lots of green, but the phrase "Parade Day" uttered outside of Binghamton may prompt lots of questions.  And residents of the Southern Tier have been known to make a whole day out it.
   >    "7-9-7-9-9-6-oh" -- This was actually a 1970's era radio commercial that promoted a pizza place that seems to stick on many people's brains.  It's still used today.  And yes, I admit, I've sung it a bunch of times too.  Again, truly unique to Binghamton.
   >    "Gotta Get a Spiedie" -- Without getting in to the serious controversy of who actually invented the spiedie sandwich, the term spiedie has been known to get some strange looks outside of the Binghamton city limits.  But that could be changing as more grocery chains are picking up a line of popular spiedie marinades.
   >    "Ride The Merry-Go-Rounds" --  The truth is we are very fortunate to have 6 of the remaining 150 wood carved carousels or "merry-go-rounds" as we call them, right here in the Greater Binghamton area.   Between 1919 and 1934, George F. Johnson, shoe manufacturer and great benefactor, donated six beautiful carousels to our local parks.  Now, into their eighth decade, these amazing carousels still spin from Memorial Day to Labor Day at no charge or for an admission of "one piece of litter."
   >     "It's Not Easter Without Pierogis" -- Here we go with food again!  Binghamton is known as the Pierogi Capital of the World, winning this title more times than any other city. It's not secret that Binghamton is proud of its East European influences, the Pierogi also helped keep us on the map of food and praised by residents, politicians, celebrities and Mrs. T alike! 

What other phrases can you think of that are unique to the Binghamton area?