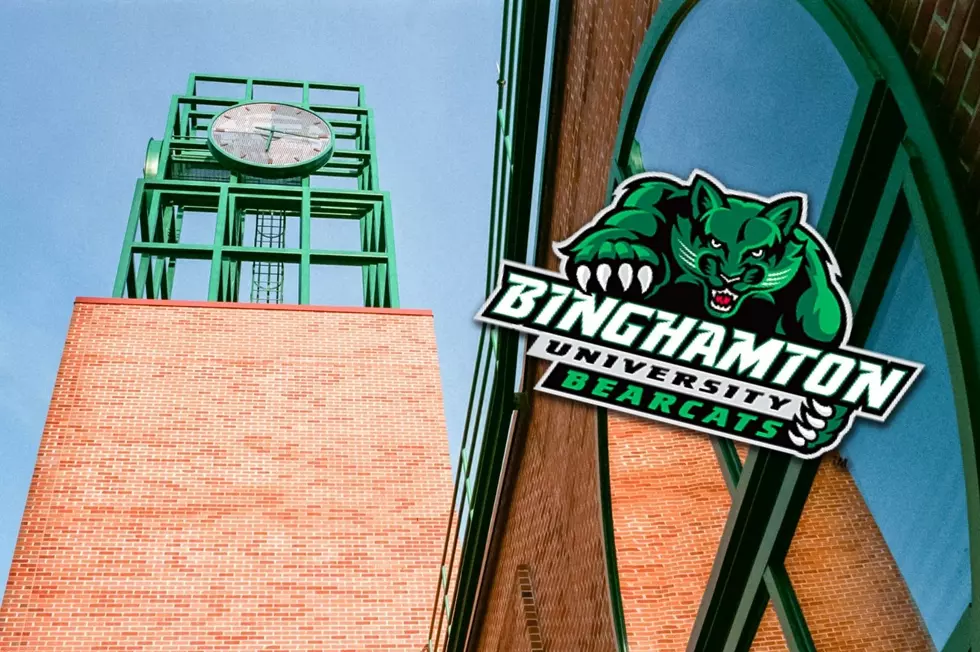 The Story Of How Binghamton University Was Founded
Binghamton University/Canva
There are many things to be proud of in the Southern Tier of New York and one of the highlights is Binghamton University. There are some well-known names that attended the university including Paul Reiser, Tony Kornheiser, and Billy Baldwin.
In 2018, Binghamton University opened a new four-story Pharmacy Building in Johnson City. They also opened a brand new $60 million baseball stadium at Binghamton University that opened on April 29th, 2022.
The future looks bright for BU but as we look ahead, let's remember where it all began.
The Origins Of Binghamton University
WWII ended in 1945 and Binghamton University (known as Triple Cities College) opened its doors the next year to help local veterans returning from service. It was a branch of Syracuse University located in Endicott, only 5 miles away from its present-day location.
In 1950, the college became part of the State University of New York (SUNY) chain and was one of only two liberal arts colleges. They changed the name to Harpur College, in honor of Robert Harpur. He was a teacher, patriot, and pioneer who helped settle part of the Southern Tier, west of Binghamton.
In 1954, ground was broken for a new campus in Vestal with the move finally completed in 1961. Four years later the college became the State University of New York at Binghamton and in 1992, Binghamton University was adopted as its informal name.
With their presence growing in the region and the country, there is no reason to believe that BU will be slowing down anytime soon.
Binghamton University Baseball Stadium
Read More! Belly Up To The Bar at Upstate New York's Best College Bars
With college campuses spread from one end of Upstate New York to the other, well, you just know there are going to be many college bars to keep everybody happy. If you are a student, a parent of a student, or a visiting graduate from the Class of 1985, here is the place to sit and sip and enjoy your memories of college days.