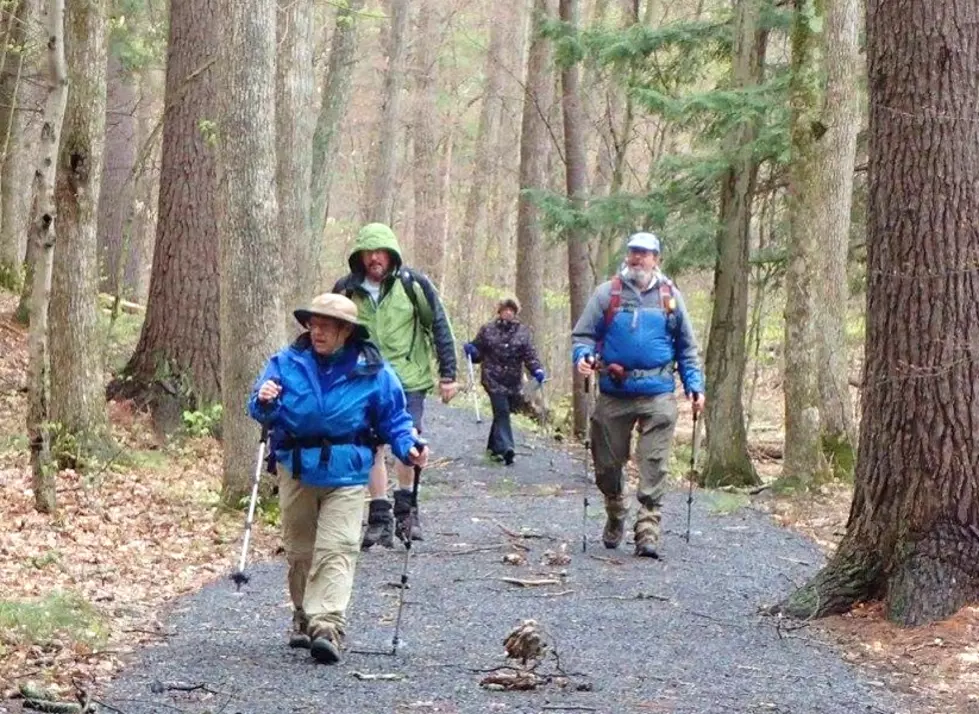 Take the Broome County Hiking 'Challenge'
Go All Out Broome County
The Challenge is to hike 12 of the best hiking gems found in Broome County. It's 40 miles of hiking and you can complete the challenges in any order. With the weather finally getting better, this is a great thing to do outdoors for your health and with your friends.
Some of the trails include Chenango Valley State Park, Dorchester Park and the Binghamton University Nature Preserve. See the entire list here. The hikes my be completed any time because there isn't a deadline.
Register here, complete all the hikes and become an official "Broome County Hiking Challenger" member. The registration form/trail log is only $5 and you'll get a "Broome County Hiking Challenge" patch and your achievement will be celebrated on their Facebook page.
Hiking at all locations is at your own risk. Know your capabilities, take notice of other trail users (including mountain bikers), wildlife and take precautions against ticks. Go here after you've completed all of your hikes.
This is an awesome way to get fresh air, see the beautiful parks in the Southern Tier of New York and it's great exercise. It's a win-win-win and it's a great way to bond with friends and family.
So the next time that someone tells you to "take a hike", ask them to go with you and get a patch too.