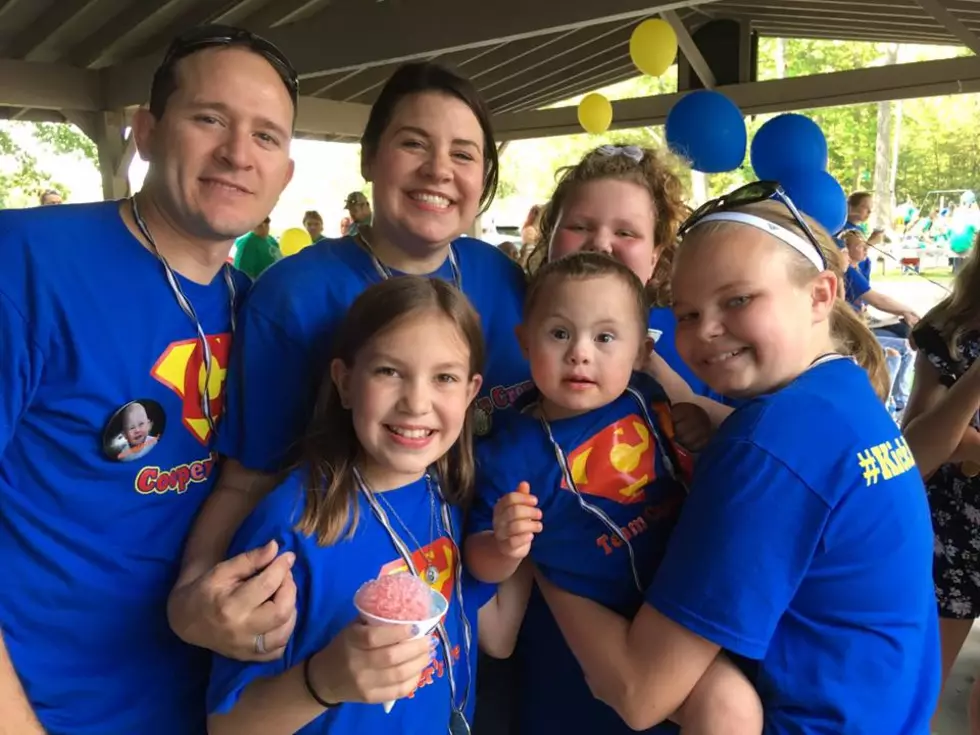 Up Up and Away! Super Cooper GOING GOLD For Childhood Cancer Awareness
Laurie Vinsevich
September is "Childhood Cancer Awareness" Month and Super Cooper Saves the Day wants to let everyone know and to GO GOLD. Super Cooper Saves the Day was created in memory and honor of "Super" Cooper Busch.
Cooper was an amazing 4 year old boy with Down Syndrome who battled leukemia from 2016-2018. During his battle, Cooper won the hearts of many (including mine) throughout the Binghamton area. He was known for his infectious smile and resounding laugh.
Super Cooper Saves the Day wants to spread happiness in Cooper's memory and wants to help those that are impacted by childhood cancer and other hardships in and around our own area.
"Super Cooper Saves The Day" To Go Gold
To GO GOLD, all a business or organization has to do is display a poster created by Super Cooper Saves the Day. It will include facts about childhood cancer and ways to help spread awareness.
Businesses can add a donation jar next to their poster if they choose. Businesses can also make a pledge if they would like to as part of the campaign BUT THIS IS OPTIONAL. The purpose of the campaign is simply to raise awareness about childhood cancer.
For example, did you know that childhood cancer is consistently underfunded with only 4% of federal cancer research funding going toward pediatric cancer research. The average age of a child that is diagnosed with cancer is 8 and 1 in 5 children diagnosed with cancer will not survive.
1 in 11 families that have a child with cancer will file for bankruptcy. Super Cooper helps with financial support for families impacted by childhood cancer. They are not alone as other businesses and organizations are lending a helping hand this month too.
Animal Adventure Goes Gold To Help Super Cooper Save The Day
On Sunday, September 25th, Animal Adventure in Harpursville is GOING GOLD for childhood awareness. They will donate $2 from each admission if you wear gold, mention Cooper, Super Cooper, Go Gold (you get the point) to Super Cooper Saves The Day.
If they can get 200 or more guests to Go Gold on Sunday, they'll donate $4 per admission. If you would like a poster or more info, just fly here and help Super Cooper Save The Day for kids with cancer along with their families.
Ten Things That Bring Small Pieces of Joy Amid the Upheavals of Life
How to Find Joy in a Joyless Time