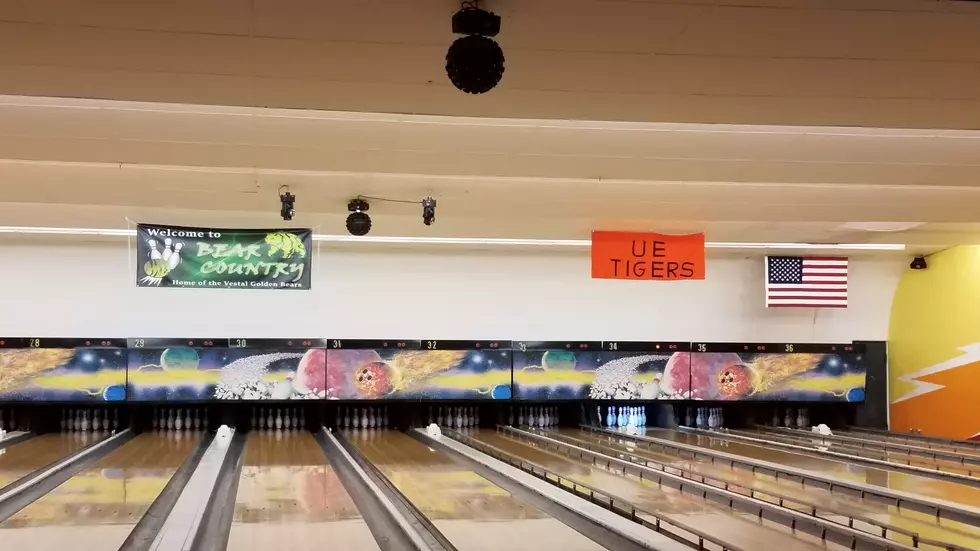 Special Olympics NY Summer Games Coming And Midway Lanes Needs Volunteers
Nik Walz
The largest statewide Special Olympics New York competition of the year is coming to Ithaca and Vestal on June 9th and 10th. There will be over 800 athletes and coaches from all over the Empire State coming to the area for the Summer Games.
There will be 7 sport competitions that will be played during the games including Basketball, Bowling, Gymnastics, Powerlifting, Swimming, Tennis, and Track & Field. The New York State Special Olympics Summer Games weekend begins on Thursday, June 8th at Stewart Park.
Special Olympics New York will host "A Night of Champions" to honor local Game Changers and raise funds to support the Games. Friday, June 9th, athletes and coaches will travel to Ithaca for signature Opening Ceremonies at Ithaca College beginning at 7 p.m.
Special Olympics New York Summer Games in Ithaca
The sports competitions will take place all day on Saturday, June 10th. Swimming, Basketball, Gymnastics, Powerlifting and Tennis will take place at Ithaca College. The Track & Field events will be at Ithaca High School.
Bowling will take place in our backyard at Midway Lanes in Vestal. The day will end with Closing Ceremonies at Ithaca College. It will be three days of excitement and memories for the Special Olympics athletes.
Volunteers Needed For Special Olympics New York Summer Games
We've got the athletes but what they don't have is enough volunteers. 400 (that's not a typo) volunteers are needed to help bring all of this together. There is a wide range of jobs for individuals and groups to help pull this off.
There is set up, parking assistance, meal distribution, athlete escorts, photographers, timers, scorekeepers, just to name a few of the openings that are available. As you can see, no sports experience is necessary to volunteer, just a desire to help out.
Midway Lanes Volunteers For Special Olympics NY Summer Games Urgently Needed
If you are like to volunteer at Midway Lanes in Vestal, they are looking for help on Saturday, June 10th from 8:30 a.m. to 3:30 p.m. They need scorekeeper and lane monitor volunteers. You must be at least 13 years old and those 13-15 years old must be accompanied by an adult.
Go here to find out how to volunteer and be a part of something special for the Special Olympics New York Summer Games.
LOOK: 20 Fascinating Photos From the First Modern Olympic Games in 1896
To celebrate the history of international sports cooperation,
Stacker
 took a look back at that groundbreaking event in Athens, when the modern Olympics were born in 1896. Keep reading to learn more about the athletes, spectators, and sports at that iconic event.
LOOK: 25 fascinating vintage photos of the first Winter Olympic Games
The first-ever Winter Olympics were held in Chamonix, France, showcasing a variety of sports and athletes.
Stacker
assembled a collection of photos from those first Games.