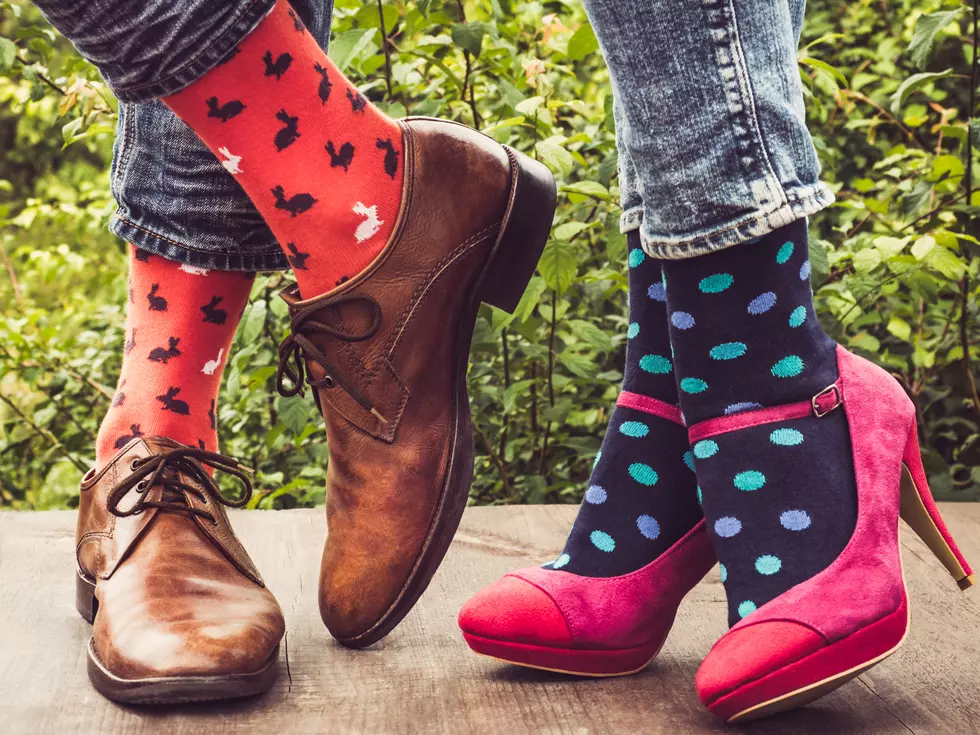 Rock Your Happiest Socks for Down Syndrome Awareness
Getty Images/iStockphoto
According to the National Down Syndrome Society, one in every 691 babies in the United States is born with Down syndrome, with more than 400,000 people with Down syndrome living and thriving in the United States.
Enter your number to get our free mobile app
Saturday, March 21 is World Down Syndrome Day, a global awareness day which has been officially observed by the United Nations on March 21 since 2012. Each year the voices of people with Down syndrome, and those who live and work with them grows louder, but there's still so, so much more that you and I can do.
In support of World Down Syndrome Day, I invite you to do a little bit of research and get informed. Let's face it, you've probably got more time right now to research than you have in a long time, so when you're thinking about how bored you are as you're holed up in your home, research the facts about Down syndrome and then do your part to share what you've learned with others so that together, we can break down the stereotyped walls.
You're also invited to share your support of those with Down syndrome by wearing the craziest socks you can find in your drawer and then fill up your social media account with fun photos of you and your socks. Wear brightly colored socks, long socks, printed socks, one sock…maybe even three socks for three chromosomes. If you don't normally wear socks, then wear them! Get the kids involved and then use the opportunity to educate them about Down syndrome.