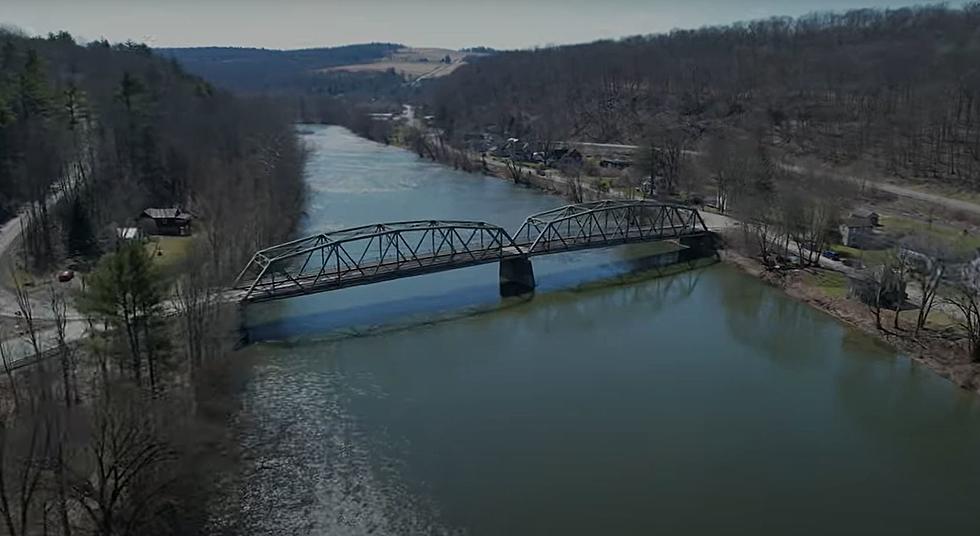 Why Replacing The Scary Chenango Forks Bridge Is Actually Bittersweet
Frank Palmisano
It's the end of an era and I have to admit that I'm a little sad but I know it's good news for almost everyone else. If you haven't heard, the scary rickety steel grate bridge on Rt. 79 in Chenango Forks is being replaced.  I understand why MANY people dislike the bridge but not me.
That bridge has a very special memory for me and my daughter, Tara. I bought my blue convertible. in 2010 and every year thereafter, I would take Tara on a trip around the Southern Tier. On the first nice day of the year, we would put the top down on the car and take a "big circle trip" beginning at my house in Chenango Bridge.
Ready For Roadtrip Across The Rt. 79 Chenango Forks Bridge
We would start on River Road to Kattleville Road to Rt. 12 and head toward Chenango Forks. At the first red light past Davy's Last Chance Saloon, we would take a right onto Rt. 79 and across the bridge.
We would take a right towards Chenango Valley State Park in Chenango Forks, left onto State Park Road, right onto 369, and take Rt. 88 back home. Sometimes Tara would have me take the "big circle drive" when her friends wanted to ride in the convertible too.
One of the things that we like about the trip was going across that bridge. The noise of the rubber against the steel grates and feeling the car sway back and forth as we crossed the narrow bridge to the other side.
Tara is a senior in high school now and the "big circle drive" with the trip across the rickety bridge will be one of my fondest memories. The new bridge will be an improvement with bike lanes, turning lanes, and new crosswalks.
Once the new project is done, the old bridge will be demolished. So this may be the last summer for the rickety, crickety across that unique bridge. What was your experience like?
The Big Circle Is My Favorite Trip In The Southern Tier, Here Are Other Must-Drive Roads in Every State
The Oddest Sounding Road Names in the Southern Tier