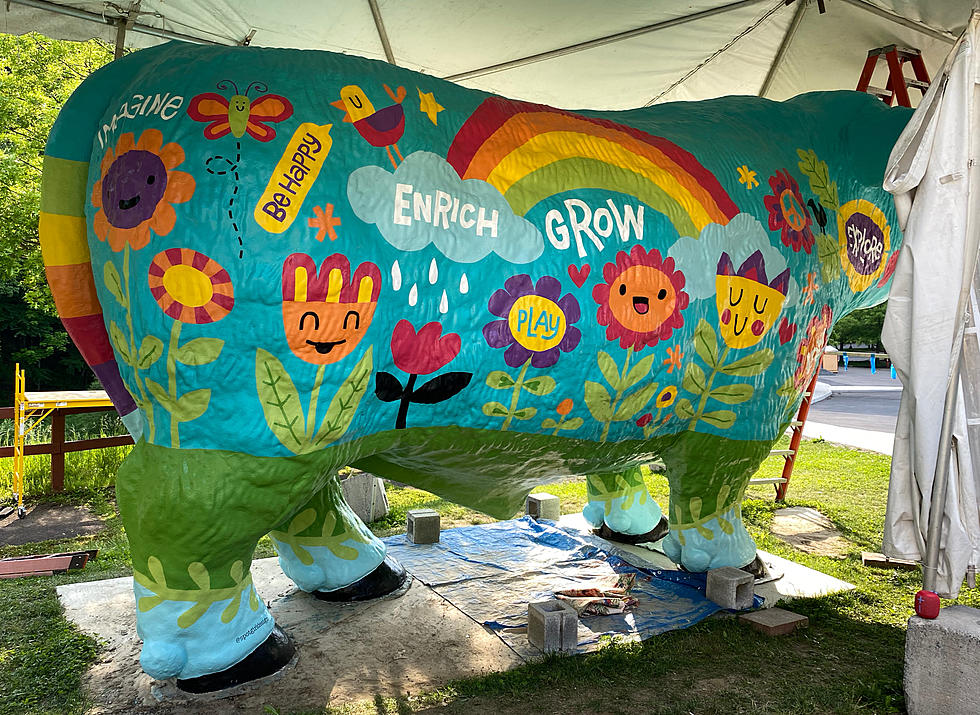 Blossom The Bull Is A Most Unique Binghamton Attraction, Prove Me Wrong
photo courtesy of Discovery Center of the Southern Tier
We have some of the most unique things in the Southern Tier. Do you agree? Spiedies come to mind. They were invented here and it's one of our claims to fame. And that's a good thing as far as I'm concerned.
One of the other things that are most unique to our community is Blossom The Bull, hanging out in front of the Discovery Center off Morgan Road in Binghamton, near the Ross Park Zoo.
It's unique for a couple of reasons. First, it was situated on top of the roof over the entrance to the Vestal Steakhouse for many years. Now, how many places in the country have or had a very large bull situated above a business? Few to none, I would guess.
And it was so prominent, that many people would use the bull as a guide to either the restaurant or somewhere near. I remember when I was new to the area, I was looking for a place (can't remember what it was) and a local person told me that if I passed by a large bull in front of a restaurant, I had gone too far.
After the restaurant closed, the Bull, now known as Blossom, was relocated to the Discovery Center. And recently, it was given a very nice makeover after receiving a grant from the Broome County Arts Council.
A contest was held to find a local artist to take on the project, and it was completed in late spring. I must say, it looks pretty good, and in my opinion, it is a most unique attraction in our community. Change my mind.
Five Things You Should Never Do on a Job Interview
7 Places To Play With Your Pup in the Southern Tier
The Top Ten Most Iconic Styles of All Time