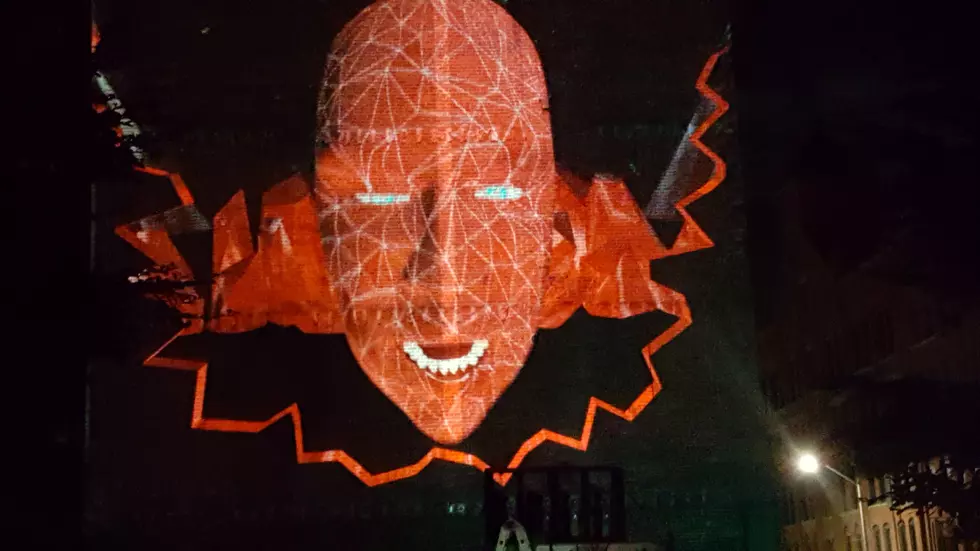 Places to Stay For the LUMA Projections Arts Festival
WNBF News/Roger Neel Photo
The dazzling celebration began as a one-day event in 2015 and has grown every year and this year they'll celebrate the fifth anniversary. It's a can't miss extravaganza in downtown Binghamton called the LUMA Projections Arts Festival.
LUMA is a festival founded by artists, for artists, and for everyone to enjoy and it's captured the hearts of Binghamton and beyond. It's happening this Friday, September 6th and Saturday, September 7th with a rain date on Sunday, September 8th, although the weather looks great for Friday and Saturday night.
It's a night of sound and sight and it promises to be one of the biggest events in our area. You won't want to go home, in fact, it may be easier to just stay in town. There aren't many places to park, so why not stay at a local hotel where parking won't be a problem. You probably don't want to wait until the last minute, so let's help you now.
Here are a few places within walking distance:
Doubletree Hilton Binghamton, 225 Water Street, Binghamton. You not only have a room to stay in but they have a gift shop, fitness center, onsite restaurant and Jacuzzi or Spa. Call (866) 238-4218.
Holiday Inn Binghamton, 2 Hawley Street, Binghamton. They have an onsite restaurant and lounge, hair and nail salon along with a boutique. (607) 722-1212.
Grand Royale Hotel, 79 Collier, Binghamton. If you're from the area, you may know the "Grand Royale" as the hotel across the street from all the bars. This historic hotel is close to everything including Luma. (844) 220-0563
It's going to be a great two days in downtown Binghamton and if you stay at any of these hotels, you'll be able to walk to all of the LUMA festivities. Go here to see the map and go here to see all the different features being offered at this year's celebration.