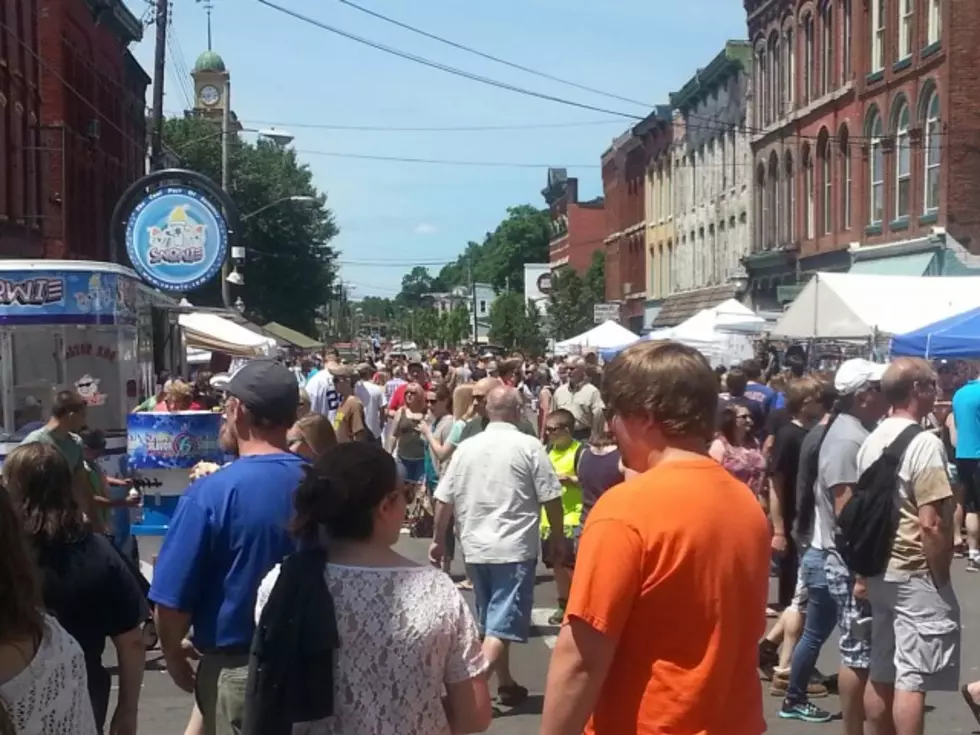 Owego's Strawberry Festival Returns
WNBF News/Roger Neel Photo
Everything strawberry will be celebrated in Owego again after being sidelined for two years by the COVID-19 pandemic.
Historic Owego Marketplace says "Strawberry Jubilee" will bring back the strawberry festival for it's 40th year on June 17 and 18, 2022.
In addition to the food, there will be arts and craft vendors and booths for non-profit organizations.  A wine and beer tent will also be featured as well as a Friday block party and fireworks and a parade Saturday at 10 a.m.
Vendor information can be found at www.owego.org/strawberry-festival. There are also sponsorship opportunities.  Potential sponsors can contact Historic Owego Marketplace by email at owegomerchants@gmail.com.
Bob Joseph/WNBF News [file][/caption]
Add These To Your Southern Tier Bucket List
Seven Major Foods With Upstate New York Roots
Small Towns In the Southern Tier and Central NY