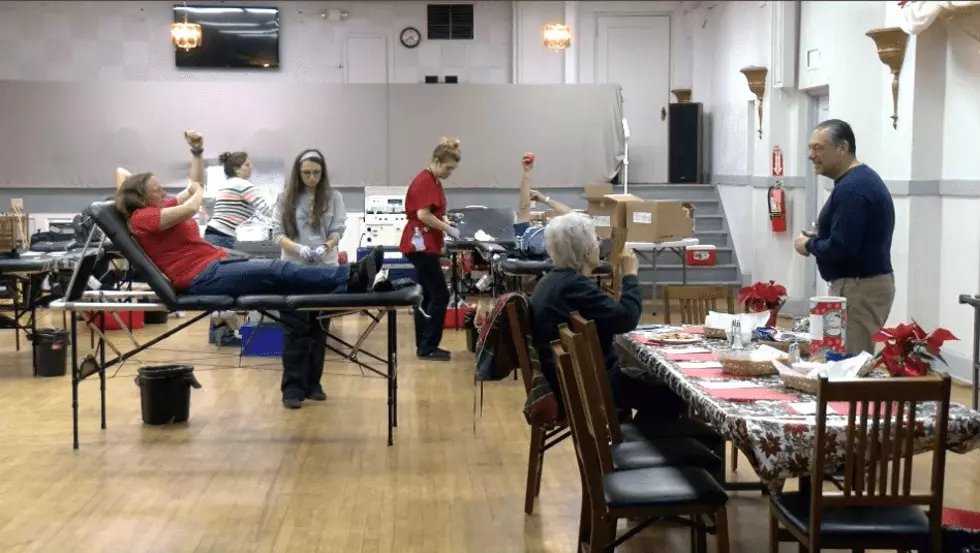 Owego Town Supervisor Hosts Annual Castellucci Blood Drive
Donald Castellucci Jr.
Every 30 days I can be found in the same exact place. Laying down on a gurney and squeezing a squishy ball while I donate blood. I've been a blood donor since I was old enough to give, but donating blood took on a whole new meaning to me when my Dad's life depended on frequent transfusions. There's a big need for blood and what better way to share the meaning of the holidays, life and happiness, than by taking a few minutes out of your day to donate?
For the 223rd year, Town of Owego Supervisor Donald Castellucci Jr. will be hosting his Annual Memorial Blood Drive. Castellucci hosts this event each and every year in memory of his parents, Donald and Grace Castellucci Sr.  When Castellucci's dad passed away on Christmas day in 1997, he began this blood drive and when his mom passed away from cancer in 2010, her memory was added to the drive. Like my dad, both of Castellucci's parents needed platelets to extend their lives.
The Annual Memorial Blood Drive will be held on Thursday, December 19, 2010, at the Owego Elks Club at 222 Front Street in Owego from 1:30 p.m. to 6:30 p.m. If you're interesting, it's recommended that you make an appointment by calling 800-redcross, but it isn't a requirement that you do make an appointment.
In addition to walking away with the satisfaction of knowing you've done something to help another human being, you'll also walk away with a full belly because anyone who donates will be served a rigatoni and meatball dinner.
Castellucci and his family ask that you consider bringing a food item for the Tioga County Rural Ministry. Cash donations in the memory of Castellucci's parents will also be accepted and sent to the ministry, but neither the food donation or cash donation is required to donate blood.
Enter your number to get our free mobile app