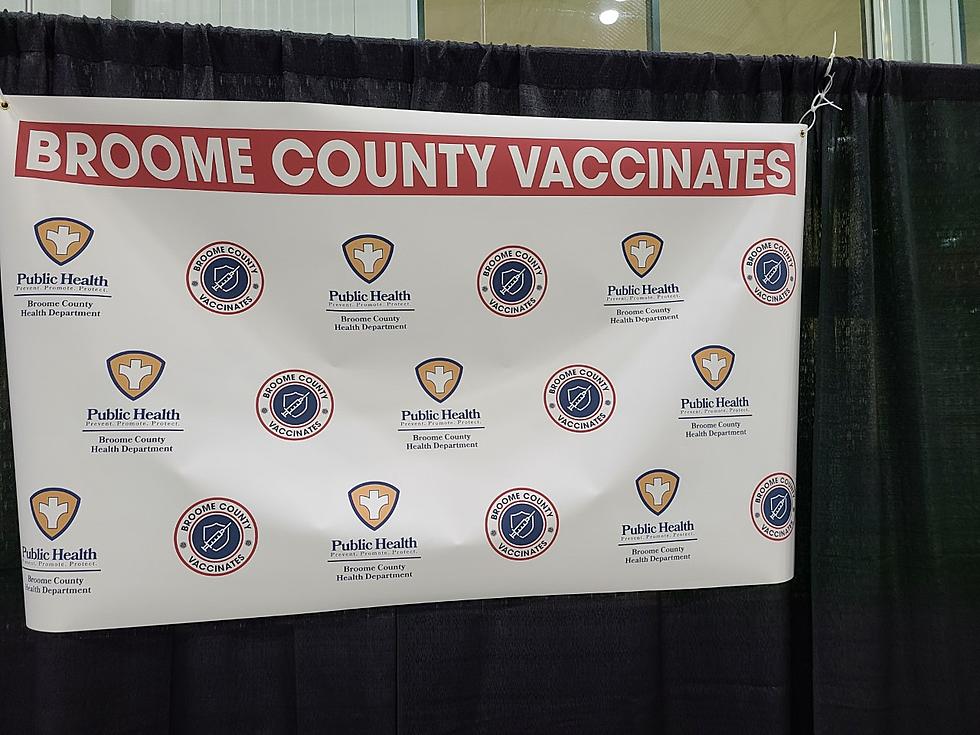 NY Warns About COVID-19 Vaccination Card Fakers
Kathy Whyte/ WNBF News
As more state-regulated and private businesses begin to require employees to be vaccinated or possibly lose their jobs, the New York State Division of Consumer Protection is sending a warning about the consequences of buying fake COVID-19 vaccination cards.
The D.C.P. says, not only is it illegal to present a fraudulent vaccination card, there are scammers that are taking advantage of the opportunity by selling everything from doctor's notes to fake test results and proof of vaccination.
Making your own card or buying counterfeits could land you in jail.  Even filling in the blanks yourself on ill-gotten government forms is against the law.
State Health officials have repeatedly stated that the highest concern is making sure all New Yorkers are protected as well as they can be against the deadly coronavirus and COVID-19.  Perpetuating the presentation of false vaccination records leaves more people unprotected and possibly exposed to the virus and the chance of breakthrough cases.
Authorities say the vaccines are safe and getting them are free, as opposed to the cost of spending hundreds of dollars on fake cards and risking illness or death from COVID-19.
Law-abiding, vaccinated residents, meanwhile, are advised to protect their personal information from COVID scams. Never give out personal information over the phone and don't share photos of your vaccine card on social media.
Fraud can be reported at STOPVAXFRAUD@health.ny.gov or by calling 833-VAX-SCAM (833-829-7226).
The Federal Trade Commission (FTC)  has received several complaints from people reporting cases of fraud related to vaccination against COVID-19.  The New York State Police are also taking the issue seriously and say "anyone found to be involved with forged vaccine cards will be charged and face the legal consequences."
SWEET: Here are the most popular Halloween candies