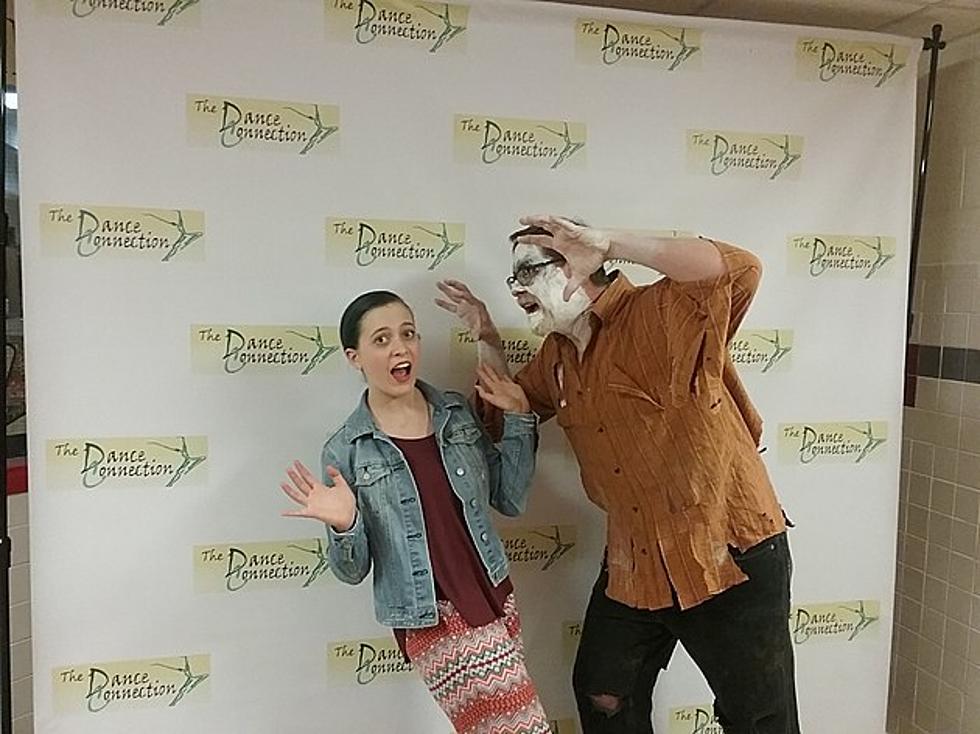 BOOO! This Is The #1 Halloween Joke (Again) This Year!
John Vinsevich
It's Halloween and it's considered the SCARIEST day of the year...outside of Election Day. We've had enough scary things going on around us including inflation, cancel culture, rising gas prices (again) and crime.
So let's celebrate Halloween with some non-scary, non-offensive jokes...except for the last one. Let's begin with a World Series Halloween joke in honor of the Philadelphia Phillies and the Evil Empire...I mean Houston Astros.
Ghost Halloween Jokes
Why do ghosts go to the baseball game? To BOO the Yankees again for not making it to the World Series and looking pathetic against the Astros. I guess I sound a little bitter. The real answer: To boooooo the umpire.
How do you know when a ghost is sad? When he's a Yankee fan and the Bronx Bombers can't score against the Astros. Yep, i definitely sound bitter. When he starts boo hooing. 
How does a ghost unlock a door? With a spoo-key.
Find more booutiful ghosts jokes here.
Skeleton Jokes
Why are skeletons so calm? Because nothing gets under their skin.
Why didn't the skeleton eat spicy food? He didn't have the stomach for it.
Why do skeletons dislike the winter? Because the cold goes right though them.
Go here for more jokes that will tickle your funny bone?
Witch Jokes
Who turns the lights off at Halloween? The lights witch.
What do you call a witch who is pretty and friendly? A failure.
What game do witches play on Halloween? Hide and ghost seek.
Fly here for more bewitching jokes. Cackle!
#1 Halloween joke
Every year we ask for your favorite Halloween joke and this is #1 again this year...and every year.
Why can't boy ghosts have babies? Because they have Hollow-weenies. #1 again and we can't tell it on the air.
MY DAUGHTER, TARA WANTS TO WISH EVERYONE A HAPPY HALLOWEEN! The end is the best...YOU'VE BEEN WARNED!!! THIS ONE IS A LITTLE SCARY!!
Endicott's World-Famous Boris the Skeleton Is Halloween Ready
Boris the Skeleton has gone all out for Halloween this year!
Endwell's Famous Boris the Skeleton Goes Green for St. Patrick's Day
Endwell's world-famous Boris the Skeleton is embracing his inner Irishman.