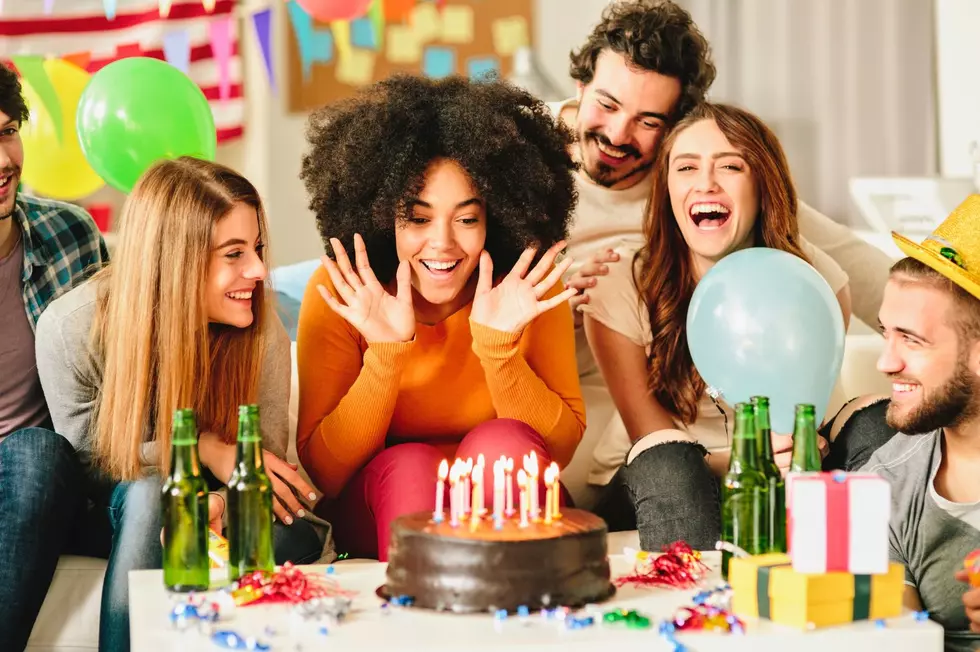 Do You Have the Most Common Birthday in New York?
Canva
In New York, Christmas is the least popular day for babies to be born followed by New Year's Day and July Fourth, but what day is the most popular for babies to be born?
I come from a huge family and in my family, we don't do anything average - especially when it comes to birthdays.
I'm the oldest and I was born on Valentine's Day. The second oldest was born on Easter and the third oldest was born on Christmas. Our grandmother was born on Father's Day and our aunt was born on Thanksgiving.
Sure, the dates of Easter, Father's Day, and Thanksgiving move from year to year, but there can be no denying that holiday birthdays are a trend in my family but they're not exactly popular with other families.
READ MORE: This No Bake Icebox Cake Is a Must, Even If You Don't Like Cake
Dr. Ashley Roman, medical director of NYU Langone's Maternal Fetal Care Center told DNA Info, "People try to avoid giving birth on holidays." Someone clearly forgot to tell my mother. 
As a little girl who absolutely hated having a birthday on a holiday and who also sympathized with my brother who shared his birthday with the world, I often wondered who else was born the same day that I was and if they also hated their birthday.
I assume that it's common for people to be curious about others who share a birthday and if you've ever wondered how many other people celebrate a birthday with you and whether or not your date of birth is a common one, we've got the answer.
SEE MORE: 17 Things You Can Get for Free on Your Birthday
Take a big breath in and blow out the candles if you're a September baby! According to an analysis by DNAinfo of birth data obtained from the Health Department between 2004 and 2011, there was one clear date in September when most babies in New York were born and that date is...September 16.
The holidays seem to be a popular time of the year for conception across the board because the most common date of birth in the United States is September 20, mere days after the most popular date of birth in New York.
KEEP READING: What were the most popular baby names from the past 100 years?
LOOK: Baby names that are illegal around the world
Stacker
scoured hundreds of baby name databases and news releases to curate a list of baby names that are illegal somewhere in the world, along with explanations for why they're banned.
KEEP READING: Here are the most popular baby names in every state
Using March 2019 data from the
Social Security Administration
,
Stacker
compiled a list of the most popular names in each of the 50 states and Washington D.C., according to their 2018 SSA rankings. The top five boy names and top five girl names are listed for each state, as well as the number of babies born in 2018 with that name. Historically common names like Michael only made the top five in three states, while the less common name Harper ranks in the top five for 22 states.
Curious what names are trending in your home state? Keep reading to see if your name made the top five -- or to find inspiration for naming your baby.