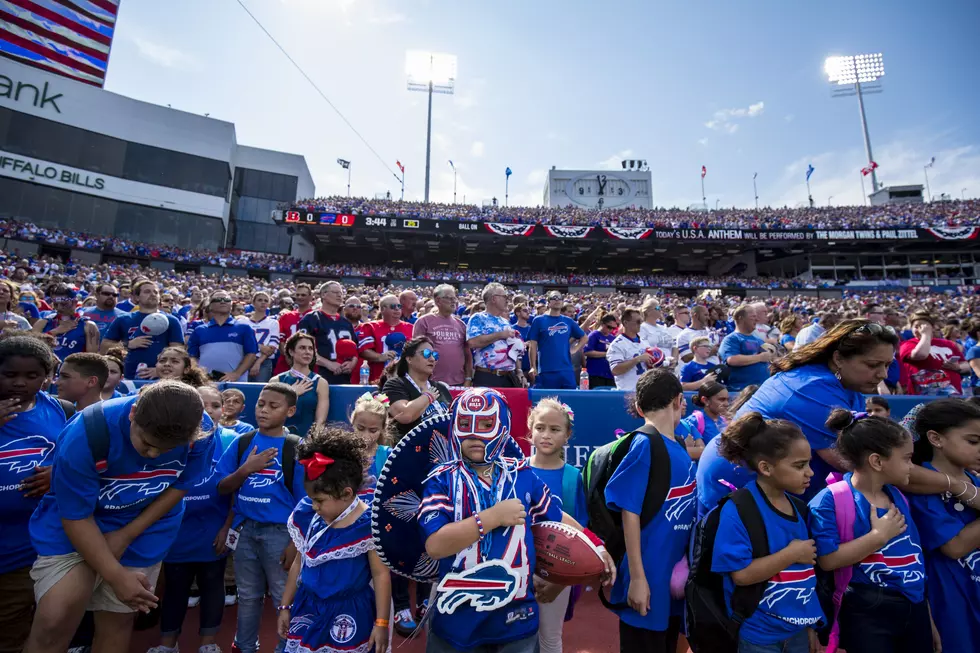 Man Does This Last Night During The ENTIRE Buffalo Bills Game
Credit: Getty Images
The Buffalo Bills will not appear in this year's Super Bowl, but to say they left a mark on the rest of America is an understatement.
People see the rowdy, drinking, beer-loving Buffalo Bills fans as the folks who jump through folding tables, but they are so much more than that. Just this year alone, the Bills Mafia raised over ONE MILLION DOLLARS for Oshei Children's Hospital, over $400,000 for Baltimore Ravens quarterback Lamar Jackson's favorite charity and it doesn't stop there.
One man, named "Sargent Pushup" recognizes the Bills Mafia's generosity and during the ENTIRE Bills game he did pushups, until the clock got down to 0, but for a good cause! All because he wanted to help combat childhood hunger and help support the food pantry in Western New York.
You guys help. You guys are classy. Buffalo does so much for everybody else. I'm going to give you my all. And I hope people follow but donate per push up that I'm doing for the Western New York food bank," Sargent Pushup said, according to WKBW.
The Top 15 Pizza Places in Buffalo