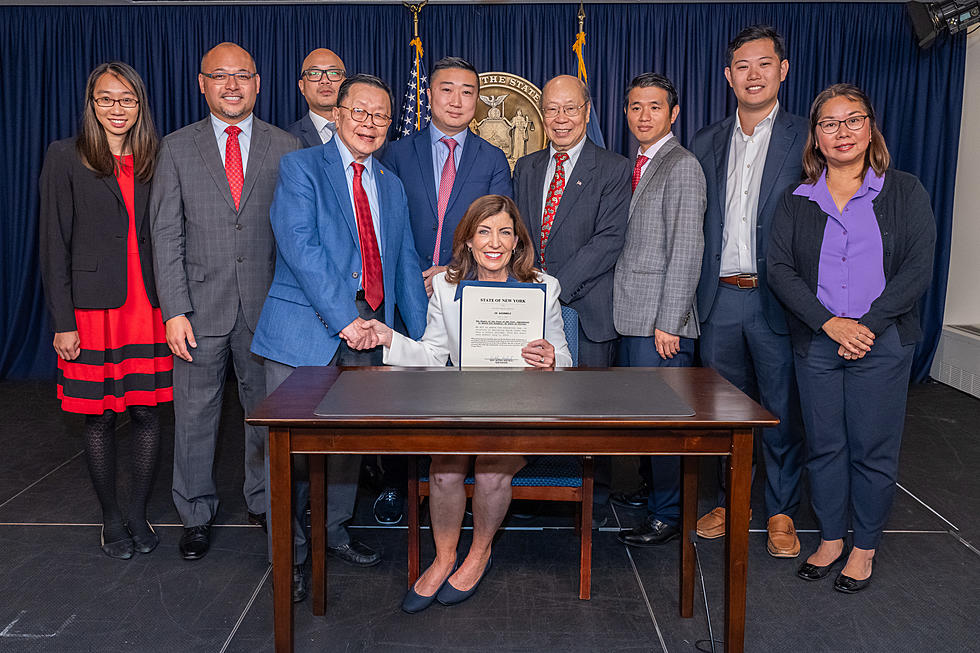 Hochul Signs Legislation Declaring Lunar New Year a School Holiday in New York
Darren McGee- Office of Governor Kathy Hochul
Governor Kathy Hochul has signed legislation to officially declare the Lunar New Year as a public school holiday in all schools across New York State.
The new law (A.7768/S.7573) ensures that all public schools in the state will be closed to observe the Asian Lunar New Year, demonstrating a commitment to supporting and honoring New York's Asian-American and Pacific Islander communities.
Governor Hochul emphasized that this holiday is not just a day off from school, but an opportunity for students to learn about and appreciate their own culture as well as the traditions of their classmates.
Governor Hochul remarked, "By designating Lunar New Year as an official school holiday, we are taking an important step in recognizing the importance of New York's AAPI community and the rich diversity that makes New York so great."
The bill received strong support from various lawmakers, including Assembly Speaker Carl Heastie, who stated that the new law will not only allow Asian students to celebrate their heritage but also shed light on the culture and traditions of the broader Asian community, promoting tolerance and acceptance.
The significance of this legislation was also acknowledged by State Senator Brian Kavanagh, who expressed pride in officially recognizing Lunar New Year as a school holiday. He thanked the Asian individuals, families, and organizations who advocated for the bill, as well as his fellow colleagues who supported and guided the legislation through the Assembly and Senate.
In the FY 2024 New York State Budget, Governor Hochul allocated $30 million in grants to community organizations focused on providing culturally responsive and linguistically competent services to Asian-American and Pacific Islander communities. This investment aims to address systemic violence, racism, and discrimination faced by Asian Americans.
According to Governor Hochul, the signing of this bill into law reinforces a strong message of inclusivity and respect for the multicultural fabric of New York State. By recognizing the Lunar New Year as an official school holiday, the state sets an important example for other states to follow, demonstrating the value of honoring diverse cultural traditions.
Look: Where refugees in New York are arriving from
Stacker
compiled countries where refugees are arriving from in New York using data from the Refugee Processing Center.
LOOK: Best Counties to Raise a Family in New York
Stacker
compiled a list of the best counties to raise a family in New York.