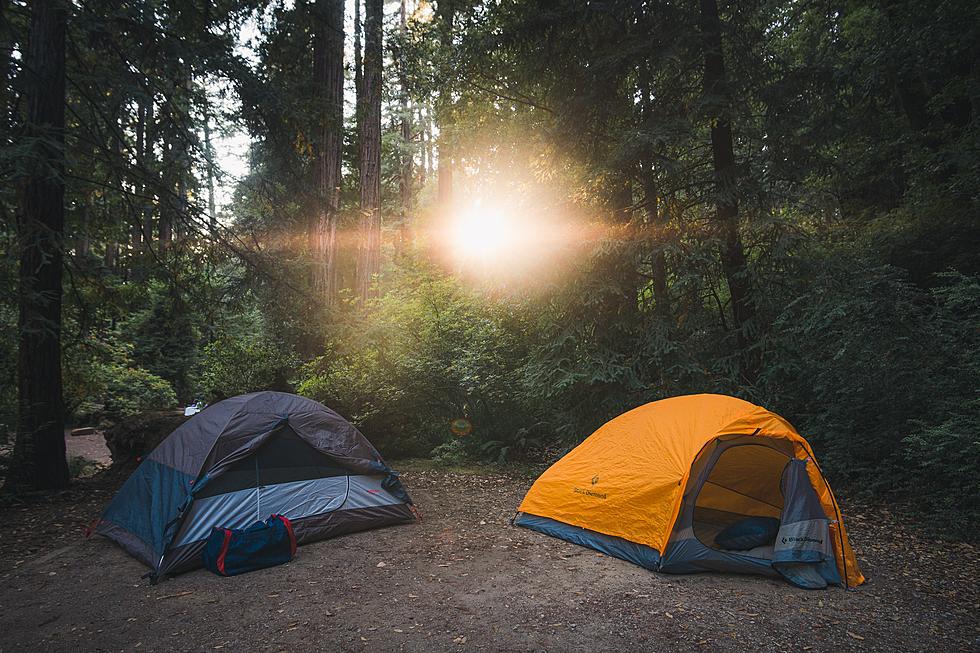 Two Scenic Upstate NY Campgrounds Make List of Northeast's Ten Best
Unsplash / Peter Vanosdall
We're rapidly approaching peak camping season in Upstate New York, and there are tons of great campground options for outdoorsmen to choose from when planning their perfect camping trip in our area.
A well-known online camping resource recently released their list of the best campgrounds in all of the Northeastern United States, and not one, but two Upstate campgrounds were included on the list.
Will you be pitching your tent in these areas this summer?
---
Online Camping Resource Names Two Upstate Campgrounds in Northeast's Best
A story from New York Upstate shared details published by the online camping resource TheDyrt.com, which recently ranked the best campgrounds in the northeast ahead of the 2023 camping season.
Two Upstate New York campgrounds not only made the list, but cracked the list's top-three campgrounds. The third-best campground in the Northeastern United States, according to TheDyrt.com, is the HTR Niagara Campground in Grand Island, New York.
From the official HTR website: HTR Niagara, formerly Branches of Niagara Campground, is a camping resort in Grand Island, NY near Buffalo offering cabin rentals, RV sites & yurt camping.
Ranked one spot above Niagara, as the second-best campground in the Northeast, is Keuka Lake State Park, located in Keuka Park, New York.
From Reserve America: Keuka Lake State Park, located in the heart of wine country, has a gentle charm, offering views of vineyard-covered slopes, glimmering water, and clear blue sky.
Here is the entirety of the top-ten list, courtesy of TheDyrt.com:
Cathedral Pines Campground (Maine)
Keuka Lake State Park (New York)
HTR Niagara Campground (New York)
Coos Canyon Campground and Cabins (Maine)
Brighton State Park (Vermont)
Buttonwood Campground (Pennsylvania)
Brendan Byrne State Forest (New Jersey)
Cape Henlopen State Park (Delaware)
Brialee Family Campground (Connecticut)
Fishermen's Memorial State Park (Rhode Island)
New York and Maine had two representatives each on the list, the only two states with multiple campgrounds included in the top-ten.
HTR Niagara Campground & Resort Named Among Nation's Best [SEE PHOTOS]
A beautiful Upstate New York campground was recently included in a list of the 15 best campsites in the United States. Have you booked your stay yet?
Let's Go Camping! Check Out These Updated Upstate NY Campgrounds
It's camping season in Upstate New York. If you plan on going camping, there are many campgrounds across the state that are being upgraded with makeovers and improvements. for the 2023 season. These include actual campsites, swimming pools, campgrounds, and the addition of EV chargers according to
newyorkupstate.com
. Check out to see if the campground you go to is making improvements this season.