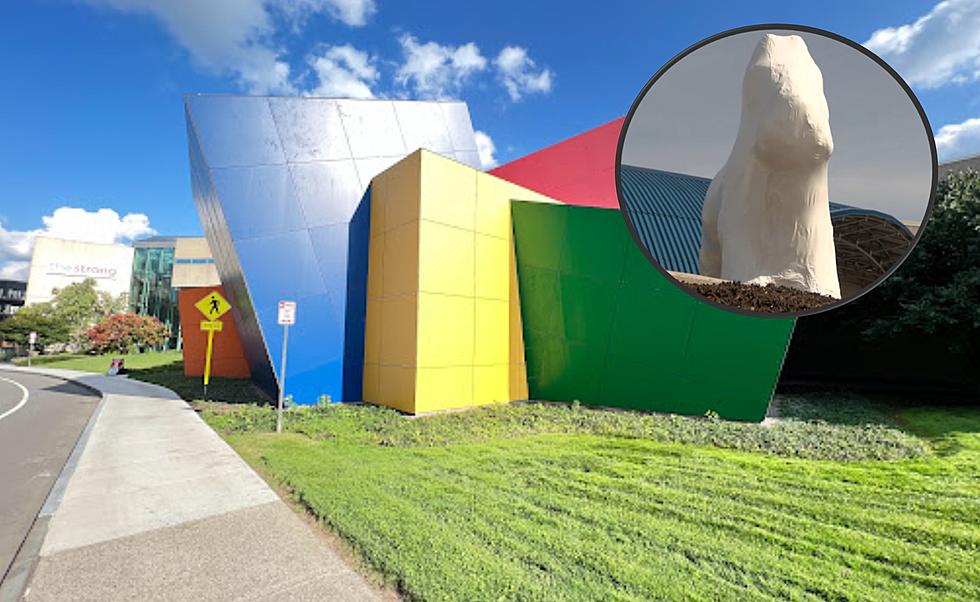 Larger-Than-Life 'Hasbro Game Park' Coming to Upstate New York Museum
Google Maps (Michael P. Goodman) / YouTube (News 8 WROC)
The future of The Strong National Museum of Play in Rochester is truly becoming larger-than-life, and a crucial first piece of that future was delivered to the facility late last week. The museum is currently in the midst of a massive expansion ahead of the first days of summer, an expansion that will take the patron experience to the next level, and make the museum more interactive than ever before.
We have the latest updates from the museum, whose personnel seem to be all-smiles about what the future holds.
---
Strong Museum of Play Receives First Piece of "Hasbro Game Park" Exhibit
A story from New York Upstate shared the news that The Strong National Museum of Play in Rochester, NY had officially received the first piece of its highly-anticipated outdoor Hasbro Game Park, part of a massive expansion at the facility that is currently underway.
In true Hasbro fashion, the first piece was from the game Monopoly, as the Scottie dog Monopoly token was delivered late last week. Check out this news package done on the delivery from WROC:
The massive 10-by-14-foot Scottie dog replica is one of a number of pieces that will soon be unveiled as part of the outdoor park. Check out some of the other pieces expected to be included, per New York Upstate:
race-car Monopoly token replica
Monopoly hotel piece and house piece
Get of Jail Free area
giant Scrabble tiles
candy cane forest from Candy Land
playable Simon game measuring 10 feet in diameter
Game of Life spinner
Trivial Pursuit-shaped planter
giant Jenga pieces
18-foot-high fire-breathing dragon from Dungeons & Dragons
Get a sneak peak of the museum grounds on Google Maps below:
The addition of this outdoor game park isn't the only major change currently happening at the Museum of Play. A 90,000-square foot indoor wing is also being constructed, and all of these changes are set to be unveiled to the public on June 30, 2023.
You can learn more about the museum by visiting their website, linked here.
Four Beloved Games to Join Upstate NY Video Game Hall of Fame '23
The World Video Game Hall of Fame, housed in The Strong Museum of Play in Rochester, has unveiled its Class of 2023, and these four games made the cut.
Ten More Inventions You Didn't Know Were Created in Upstate New York
From household items, to tools for workers, to a mainstay in baseball, here are ten more thing you didn't know were invented in Upstate New York.
WorldAtlas Names Seven Underrated Upstate NY Towns in 2023
Sure, you can travel to Buffalo or Saratoga, but what about the other, more underrated towns in Upstate New York? An online resource has named their seven best.