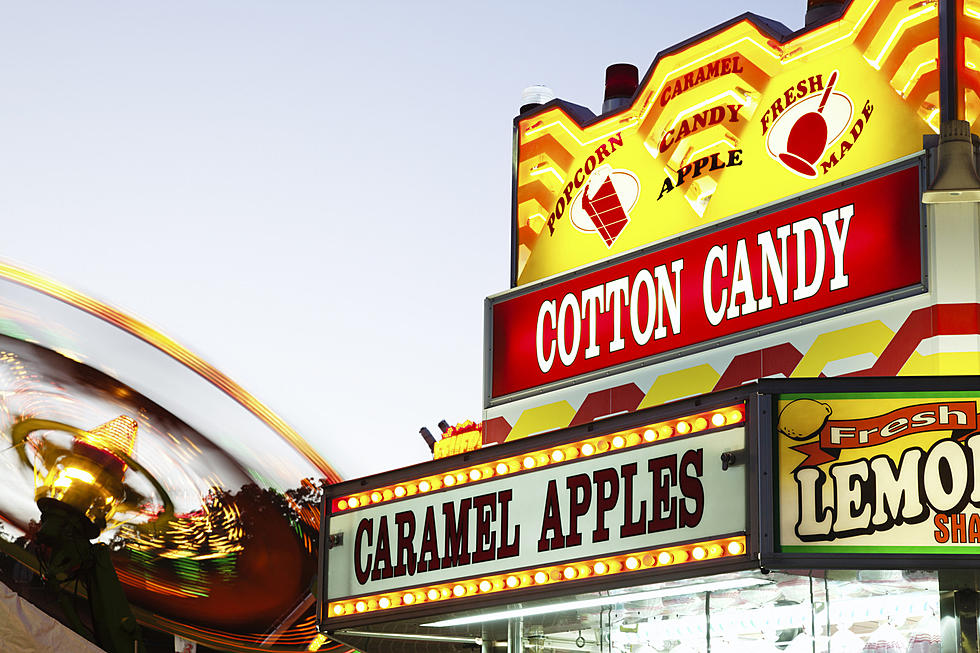 It's County Fair Time! Here Are Five Local Fairs Not To Miss
ThinkStock
Tis the season for New York State and Pennsylvania county fairs. Followed by the big one, the New York State Fair in Syracuse. Lots to see, ride, and eat some of the strangest fried foods you've ever seen.
There are five local county fairs to keep you entertained every week between July 24th and August 19th. Check them out below with a link to their website. It's summer fair time...enjoy!
Broome County Fair
The Broome County Fair is held each year at the Broome County Fairgrounds, off Route 11 in Whitney Point. This year's fair will be Tuesday July 25th through Sunday July 30th.
Featuring pageants, antique tractor pulls, carnival rides, 4-H shows, demolition derby, horse and poultry shows, Broken B Rodeo and of course foods of all kinds.
Tioga County Fair
The Tioga County Fair will be Tuesday August 8th through Saturday August 12th at Marvin Park, West Main Street in Owego. The 2023 edition features rodeos, demolition derby, car show, tractor pull, arts & crafts, beef and dairy show, carnival rides and of course fair food.
Chenango County Fair
The Chenango County Fair kicks off on Wednesday August 9th through Sunday August 13th, celebrating 176 years, located on East Main Street in Norwich. Featuring many 4-H events, poultry, rabbit and livestock shows, carnival rides, eats, horse clinic, goat show, a parade, and tractor pulls.
Also, a beauty pageant, live music, fireworks night, demo derby, rodeo, petting zoo, and plenty more to see and do.
Delaware County Fair
The Delaware County Fair is located on fair Street in Walton. This year is the 136th annual fair, running Monday August 14th through Sunday August 19th. Horse, cattle rabbit and goat shows, lots of 4-H events, live music, fair food, demo derby, tractor pull including a garden tractor pull.
Also, a cowboy circus, illusionist, midway rides, karaoke contest, 4-H parade, The Hero's parade, and plenty more to keep you entertained.
Troy Fair (Bradford County, Pennsylvania)
Located at Alparon Community Park on Route 14  in Troy, Pennsylvania, the Troy Fair is one of the most popular fairs in NEPA. This year's fair will be Monday July 24th through Saturday July 29th.
It's the 124th year for the Troy Fair, featuring live music throughout the week including headliner country star Chris Janson,  Aaron Kelly, American Idol Finalist (a native of neighboring Sullivan County), Jimmy Mowery, The Voice Finalist w/ Talent Search Winner Clark Jackson.
Plus plenty of games, rides, fair food, woodcarver, goat show, magician, demolitions derby, agriculture shows and events, tractor and truck pulls, farmer's market and lots more.
Vestal Parkway Now And Then
Vestal Parkway Now And Then
Worst School Cafeteria Food Ever
Worst School Cafeteria Food Ever
Blast From The Past: Remember These 20+ Binghamton TV Anchors & Reporters?
Take a stroll through the past with some of the most recognizable faces from the past of Binghamton-area news television.