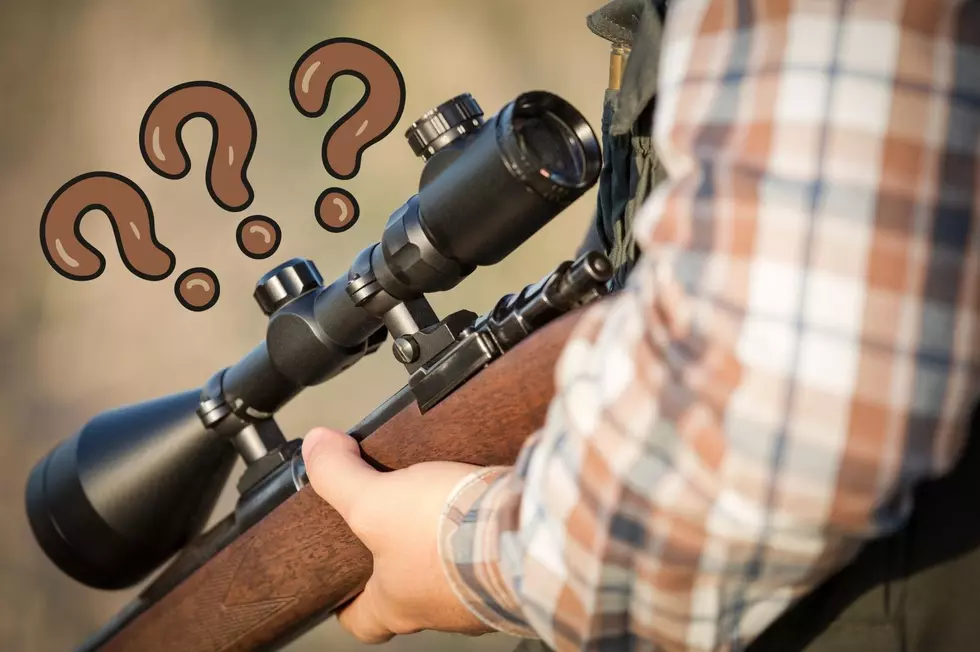 As Hunting Season Approaches, New York Hunters Look for Clarification on New Gun Laws
Canva
Hunting season for firearms owners in New York starts on Sunday, October 23, and as the date approaches, hunters are seeking clarification on the state's new gun laws.
The state Department of Environmental Conservation has adopted new rules for hunting and there continues to be some confusion among hunters over the laws as well as fear that not completely understanding said laws could lead to arrest and felony conviction.
Hunters have expressed worry that if they step over a line into a place they don't realize they've stepped into that they could be charged with a felony. According to the DEC, "The law provides exemptions to allow for lawful hunting in areas otherwise restricted as a result of their listing as 'sensitive' or 'restricted' locations, but it may affect other activities such as transportation and storage of your hunting guns."
What many hunters are trying to figure out is exactly how "sensitive places" are defined as a massive part of the new gun law focuses on "sensitive places." The new gun law states,
"A person is guilty of criminal possession of a firearm, rifle or shotgun in a sensitive location when such person possesses a firearm, rifle or shotgun in or upon a sensitive location, and such person knows or reasonably should know such location is a sensitive location."
The wording that is causing concern for hunters is "or reasonably should know such location is a sensitive location."  Hunters point out that if there is no clear definition of exactly what a sensitive location is, how can they know if they are entering into the wrong area and how can they "reasonably" know what a sensitive location is if such places aren't completely defined by the law?
The DEC has been inundated with questions from concerned hunters and has released some Frequently Asked Questions documents that it hopes believes will clear up any confusion.
One of the questions asked was about heading to hunting camp but stopping to buy supplies along the way and whether or not they can park and shop in a store that is not posted to allow firearms as long as they leave their gun(s) locked in their vehicle. To this question, the DEC states,
"Unless otherwise restricted, in publicly accessible parking lots not designated as "Sensitive Locations," hunters may leave the implement unattended if properly secured in a locked plastic or metal, hard-sided gun case hidden from view."
New York hunters are still very uncertain about the wording of the law and terrified of doing the wrong thing as authorities continue to stand firm that the law is clear and that anyone found to be in possession of a weapon in a sensitive place will be considered guilty of a class A felony.
States with the most registered hunters
Stacker
analyzed data from the U.S. Fish and Wildlife Service to determine which states have the most registered hunters. Read on to see how your state ranks on Stacker's list.
How Many in America: From Guns to Ghost Towns
Can you take a guess as to how many public schools are in the U.S.? Do you have any clue as to how many billionaires might be residing there? Read on to find out—and learn a thing or two about each of these selection's cultural significance and legacy along the way.