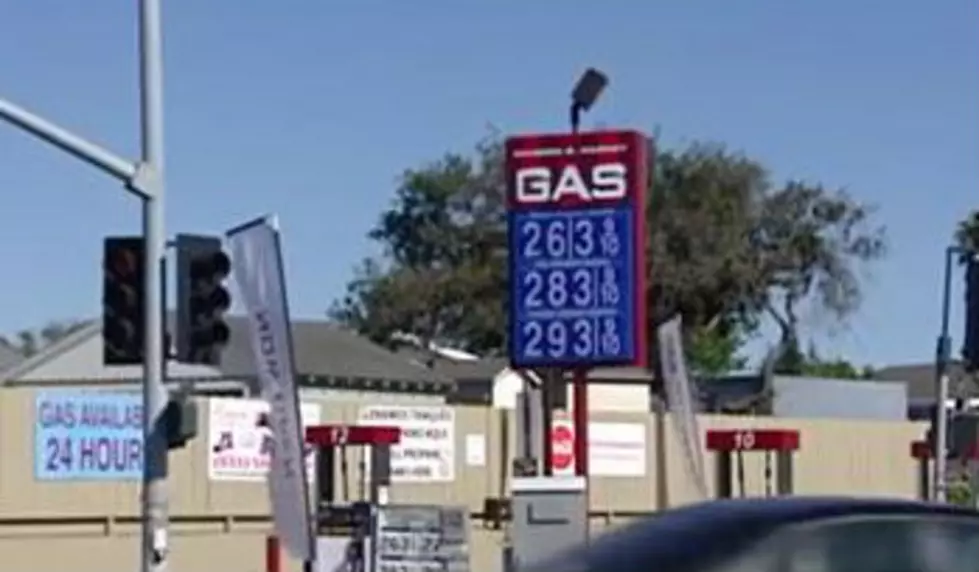 Gas Station by Day, AirBnB Rental by Night
KSBW Action News via YouTube
My husband and I love to travel, but what we don't love is how overpriced most hotels are. Once in a while, we're able to get a decent room for a low rate, but usually unless we travel during the off season, hotel rates are ridiculously high.
Jay has been trying to talk me into booking overnight stays through AirBnB so that we can do more traveling and exploring, but I'm leery about booking a stay in a stranger's home. There was a time in my life that I absolutely would have been into couch surfing, but now that I'm a mom, I have to think about the security of everything. We have friends who've used AirBnB and love it, but I just don't know if it's for us and our toddler.
However, if you get super pumped about staying in random and completely offbeat places, a man in California has the perfect place for you to crash...his gas station.
Pete Shen owns a gas station in Salinas, California and says that because he doesn't get much business in the late night hours, he's going to start playing host and offering to allow people who book through AirBnB to spend the night at the gas station.
The gas station doesn't have a bed, but Shen says people who want to crash there are welcome to bring their own air mattress. It'll cost you $50 a night to sleep and Shen says, "It's just a toilet, basic needs, some running water, hot water, some drinks, coffee, some ice cream ... rather than stay at a real nice comfy luxury place, this has a real nice experience."
In New York State, legislation has been proposed that would make it illegal for AirBnB users to post short-term rentals on the website for less than 30 days. In other words, unless you were planning to rent out your apartment for a full 30 days, you wouldn't be able to list your properly on AirBnB. The bill passed last Friday and now it heads to Governor Andrew Cuomo's desk. It's not clear whether this law would apply just to residents of New York City or if it would apply to the entire state of New York.