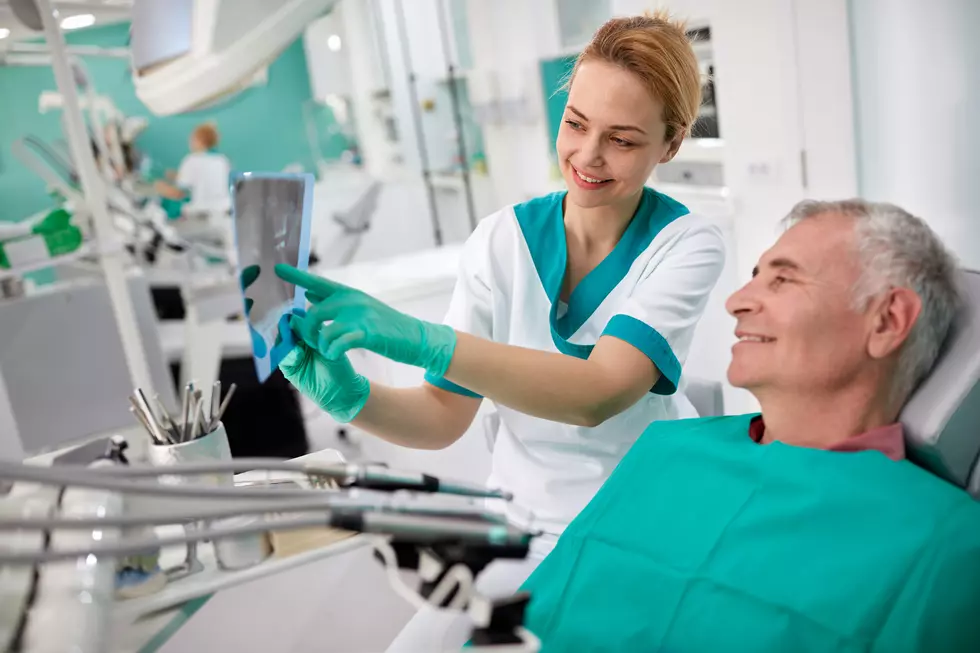 Free Dental Care for Veterans
Getty Images/iStockphoto
Since 2014, the dentists and staff at Aspen Dental have provided free dental care for more than 20,000 United States veterans as well as others in need and the dental outfit has just announced that for the sixth year, nearly 500 Aspen Dental offices across the United States will open their doors once again to provide free care to veterans.
In 2018, over 4,300 veterans received free dental care from Aspen Dental and this year won't be any different. United States veterans are invited to visit their local Aspen Dental on Saturday, June 8th between 9:00 a.m. to 3:00 p.m. to receive free services such as extractions, basic denture repairs, teeth cleaning, fillings, and examinations.
If you or someone you love is a veteran, you can call 844-277-3646 to find the nearest participating Aspen Dental and to schedule a free dental appointment. Please note that you must make an appointment in advance, you won't be able to just walk in, and that you will need to show valid military id.
Additionally, the dentists at Aspen Dental will see veterans with the most urgent needs first to ensure that any pain is relieved as quickly as possible so there may be a small wait time.