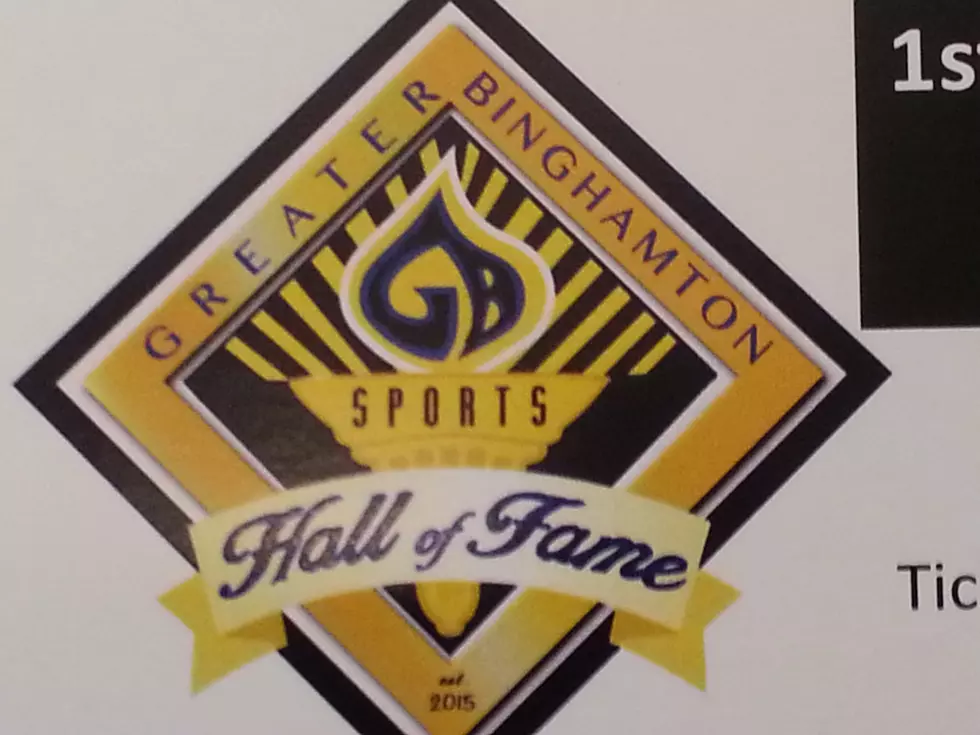 Eight Southern Tier Sports Icons Who Don't Get Enough Love [GALLERY]
WNBF News/Roger Neel Photo
The Greater Binghamton Sports Hall of Fame is full of enshrined individuals who will forever be remembered for their contributions to sports in our community and beyond.
When many people think of sports icons from the Southern Tier, they usually have a set selection of people that comes to mind -- not that that's a bad thing. There's been quite a bit of success for our area in the world of sports.
Jon Jones, from Endicott, is always one of the first ones on the list. One of the most dominant UFC fighters in the organization's history -- with two Light Heavyweight title reigns and 11 successful title defenses. Many people forget though he won a New York State wrestling title in 2005 while at Union-Endicott.
Then there are his brothers Arthur Jones and Chandler Jones, both of whom U-E Tigers who went on to success in the NFL following collegiate careers at Syracuse University.  Chandler is a two-time All-Pro and won a Super Bowl with the New England Patriots. Arthur spent eight seasons in the NFL and won a Super Bowl title with the Baltimore Ravens.
Going further back, Isaiah Kacyvenski (again, a Union-endicott grad) was the talk of the town in the mid-2000s, as he played in the 2006 Super Bowl as a member of the Seattle Seahawks.
Still, there are plenty of amazing sports icons in the Southern Tier who don't get enough love as some of the best athletes and coaches our area has to offer.
Here are some of the unsung heroes who we want to acknowledge for their commitment and inspiration.
Eight Southern Tier Sports Legend Who Deserve More Love
FORE! Past Winners of The Dick's Sporting Goods Open