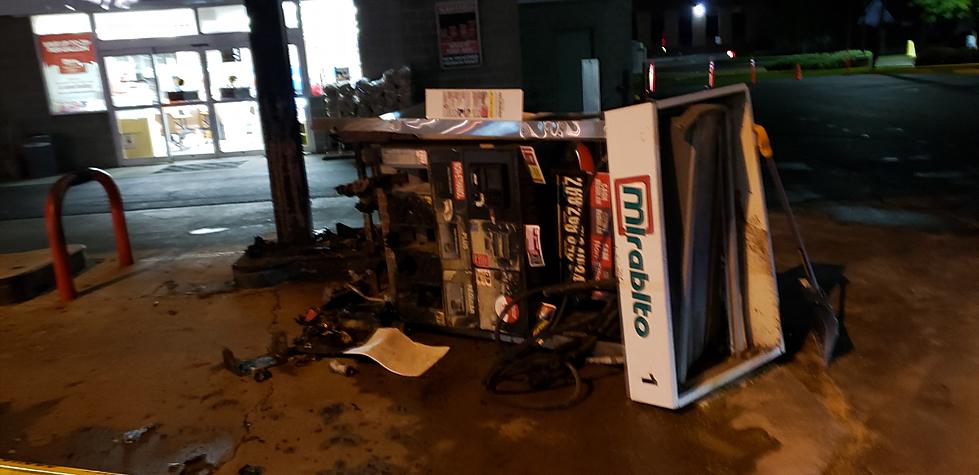 Driver Error Sparks Fire at Hinmans Corners Mirabito Store
Photo: WNBF News
A blaze erupted at a gas station north of Binghamton when a man pulled away from a pump with the fuel nozzle still connected to his car.
The incident occurred at the Mirabito convenience store at the intersection of Upper Front Street and Castle Creek Road in the town of Chenango.
Firefighters from the Chenango Fire Department were sent to the Hinmans Corners gas station around 7 p.m Saturday.
A store employee turned off the gasoline to the pumps after the fire started. It grew too quickly to be extinguished before fire units arrived.
Damage was confined to the pump area. The fire did not spread to any vehicles. No injuries were reported.
Although the store remained open Saturday night, the fuel pumps were turned off until repairs could be completed.
For breaking news and updates on developing stories, follow @BinghamtonNow on Twitter.