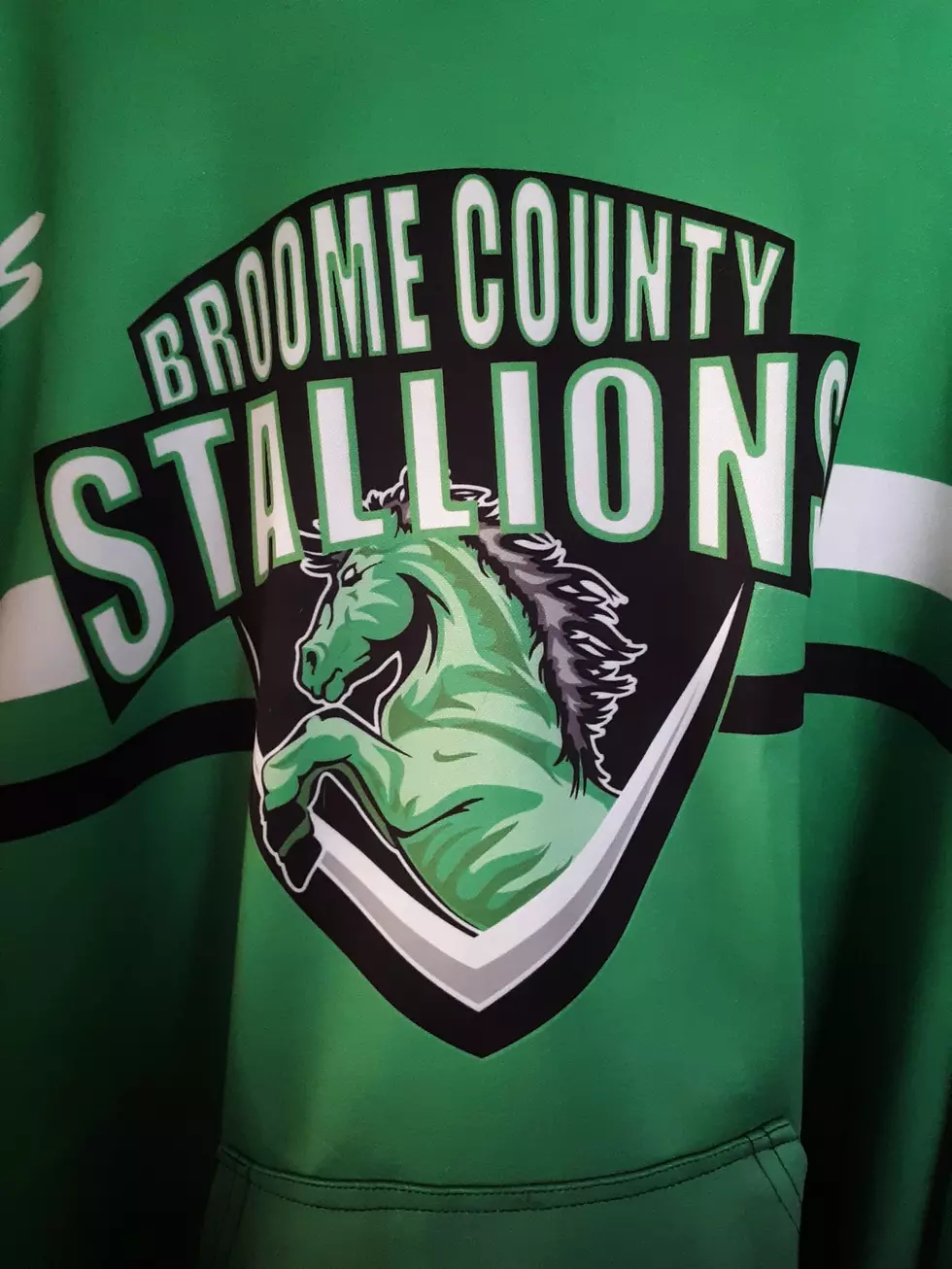 Did You Know That Broome County Has a Football Team?
Kevin Stankiewicz
I was talking to a friend over the weekend and he just found out that there was a semi-professional football team in our area. I said "Yep and they have been playing here for the last five years."
Most of us remember the Tri-Cities and BC Jets but the newest teams in town is the Broome County Stallions? They began as the Oneonta City Stallions in 2009 and moved to the Southern Tier and changed their name in 2016.
Enter your number to get our free mobile app
They have new owners and a new stadium to play in. Owners Andrew Croft and Mike Taylor bought the old Youth Field on Pennsylvania Avenue in Apalachin and made it their new stable.
While many sporting events came to a complete stop because of the coronavirus pandemic, the Broome County Stallions have been in action. In July, they took on the Charlotte Colonials and opened their new home with an 18-16 victory at Stallion Field.
The next week they traveled four hours to play in Pennsylvania. The Keystone State Predators had a 20-game win streak and the Stallions were threatening to bring that streak to a halt.
The game was tied at the half when a fight broke out and the game was canceled. There might be a rematch at Stallion Field on October 10th.
The Stallions are at home this Saturday, September 26th against Hudson Valley at 4 p.m. Next Saturday, October 3rd, the Charlotte Colonials come calling and then a possible rematch against the Predators.
The Stallions are a Not-For-Profit Organization that has been busy in our community since moving to the area and they don't plan on stopping any time soon. Their goal has always been to give our community a competitive team while giving back to the community.
They are a member of the Northeastern Football Alliance but that has been put on hold this year because of COVID-19. Go here to find out more about the Stallions and GET READY TO FEEL THE HORSEPOWER!
NFL Fan Favorites From Each USA County