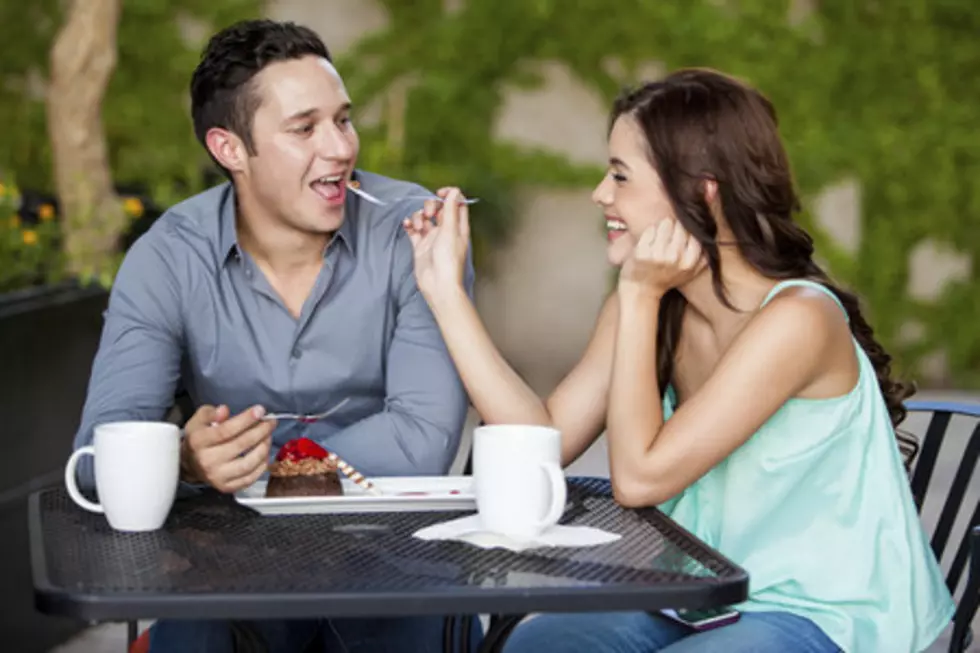 Date Nights Are Vital to a Marriage [SPONSORED]
ThinkStock
I can't tell you the last time that my husband and I went on a date, just the two of us. It was definitely some time before February 22nd of 2015 because that's the day our son was born and our lives completely changed (for the better!).
It's not that Jay and I need to take John with us everywhere we go, it's that we don't have any family who live locally and we feel guilty asking friends to give up a night to watch our boy. We're trying to get better at realizing that we need to carve out time for just the two of us and actually making date nights happen.
According to the National Marriage Project, making sure to take advantage of date nights is crucial to the well-being of your marriage. There are several factors as to why, including that it helps with communication. Think about it- how easy is it to sit down with your spouse and talk about important grown-up things when your little one(s) are running around, getting into things and interrupting you? The answer is glaring- it's not easy at all. Taking time for yourselves will open you and your spouse up to better, un-interrupted communication.
The National Marriage Project also says date nights are vital because it's easy to get wrapped up in a robotic family routine and lose sight of what attracted you to your spouse to being with. By allowing yourselves to be alone in the company of each other, you're opening yourselves up to re-igniting lost passion. "... a growing body of research suggests that couples who engage in novel activities that are fun, active, or otherwise arousing—from hiking to dancing to travel to card games—enjoy higher levels of relationship quality."
If you can't remember the last time you and your spouse enjoyed some alone, adult time, maybe it's time to do something about it. And, if you're like me and my husband and don't have family who live remotely close to you, why not consider taking advantage of the YMCA of Broome County's Parents Night Out?
The YMCA of Broome County is staffed by certified personnel who are also first aid and CPR trained and who are more than qualified to watch your little ones, which should help put you at ease. The YMCA offers Parents Night Out on the first Friday of each month from 6pm-9pm for kids ages 6-months to 12-years. This program is open to both members and non-members for $15 for the first child and $8 for every child after.
If you'd like to join the YMCA of Broome County, stop in to either branch before November 12, 2016 and drop my name. When you tell them I sent you, they'll waive your $50 joiner fee!