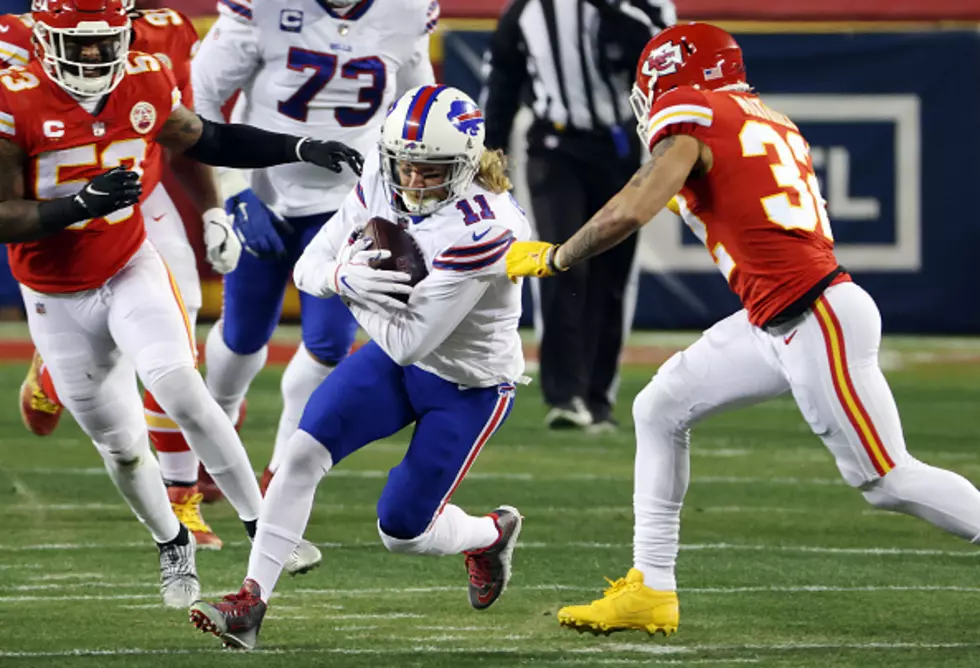 Cole Beasley Played Through the Playoffs on a Broken Fibula
Getty Images
Every time the season ends for an NFL team, we usually get the news that certain players played through injuries and that was no different with the Buffalo Bills.
During the end-of-season media day, Bills wide receiver Cole Beasley revealed to reporters he actually broke his leg (fibula) and played through it the entire playoffs. In fact, Beasley was Buffalo's most productive receiver in the AFC Championship game with 8 catches for almost 90 yards. Wow.
Beasley was listed on the injury report with a knee injury after the win against the New England Patriots in week 16. That's the game he broke his leg.
It's crazy to me that a player, especially for a position like a wide receiver, can play on a broken fibula. Beasley mentioned how you don't get many chances to take a run at a championship like this but added you have to be careful, to not put your team at a disadvantage.
The Bills will go into the 2021 offseason with many impending free agents such as linebacker Matt Milano, tackle Daryl Williams, guard Jon Feliciano, wide receiver Isaiah McKenzie and quarterback Matt Barkley.
The Bills will also pick 30th in the 2021 NFL Draft. The furthest down they've selected in the first round in a long time.
8 Throwback Buffalo Bills Collectibles