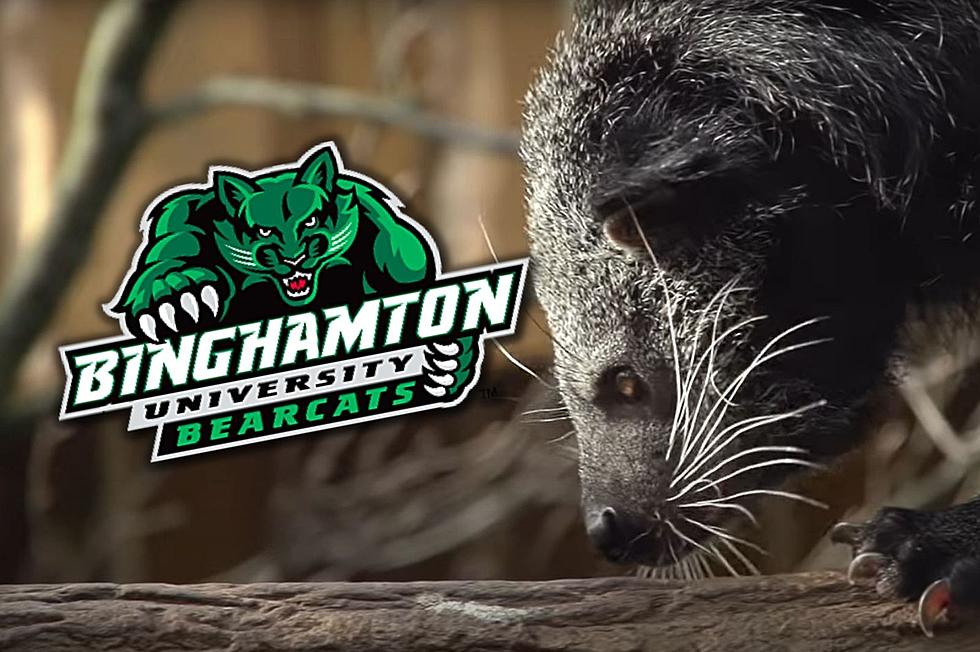 Binghamton University April Fools Prank Names 'New Mascot'
Binghamton University, Animalogic via YouTube
The Binghamton University Men's Basketball team has been on a roll this year. In February, Levell Sanders was named as the permanent head coach for the Bearcats. He guided the team to its most wins in ten years.
They've had several mascots including a Mexican burro named Harpo, Colonial Woody and Colonial Chicken. The current and beloved Baxter the Bearcat was born in 2001 and this mythical animal with the quickness of a cat and power of a bear has been prowling at sporting events for over 20 years. However, on the first of April, Binghamton University announced its new mascot (just kidding, it was an April Fools Day joke, but it was a great one!).
Binghamton University Names New Mascot As April Fools Prank
Have you ever wondered what Baxter looked like as a baby? Well, now you can find out as Binghamton announced on the day dedicated to pulling prank they had a newer, younger mascot at the university. The mascot looks like a smaller version of Baxter but with a Binghamton University diaper and matching pacifier, and was dubbed "Baby Baxter".
The athletic department sees this as a game-changer as this will be a distraction to the other team. I see it more as a diaper-changer but we can't deny it's cuteness will make it next to impossible for the opposition to concentrate on the game.
They also realize that he's a symbol of the youthful vibe that Binghamton can show to the rest of the country. Look at his catlike cuteness that just makes us go "AWW." This is the kind of change we all can get behind.
Baby Baxter had no comment...mostly because it's a baby and a mascot. He did take his thumbs out of his mouth, gave two thumbs up, and then took a nap.
But yeah it's not real... although part of us wishes it was ...
Take A Look At Binghamton University's Mascot Timeline
You know the Binghamton Bearcats, but they've only been the Bearcats for a relatively short period of the university's history. Take a look at the mascots the Southern Tier forgot about.