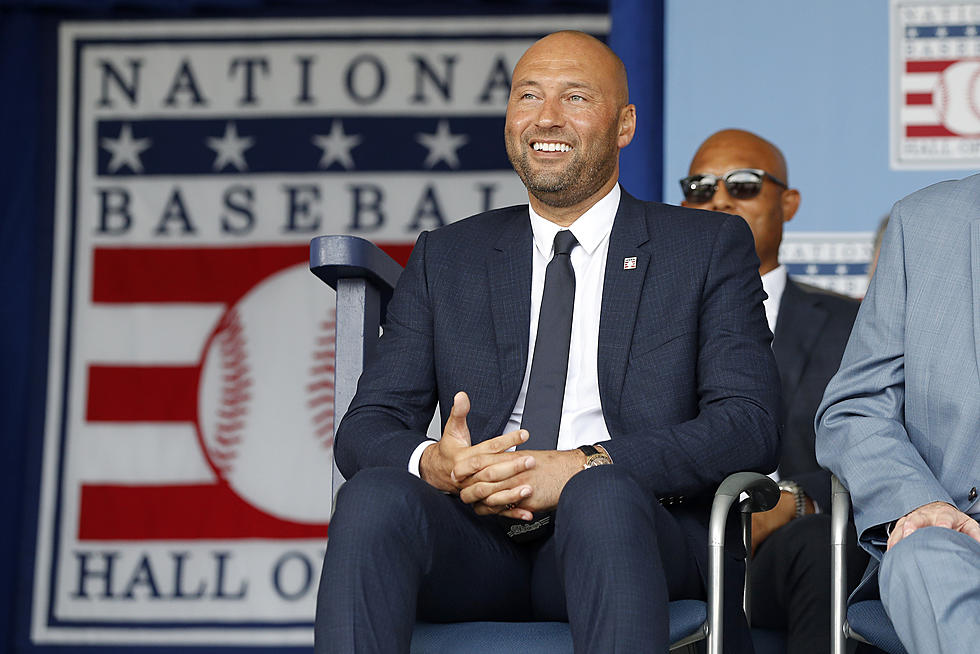 Imagine Being Just One Away From Perfection in Cooperstown
Jim McIsaac / Stringer
When it came time for the votes to be counted and the world to find out who would be elected into the Baseball Hall of Fame in Cooperstown in 2020, everyone was positive that Derek Jeter would become the second person, only after Mariano Rivera, to receive a unanimous vote in his favor.
However, that didn't happen and it was all because of one single vote.
Ballots were cast by the Baseball Writers' Association of America in late 2019 and 396 baseball writers voted in favor of Jeter's election while one single person voted against him. However, the world still has no idea who that person is.
Although Jeter received an impressive 99.7 percent of the vote, pushing Ken Griffey Jr. to fall to third in the voting percentages with 99.3 percent, Jeter was still elected into the Baseball Hall of Fame in Cooperstown in 2020.
Jeter's induction ceremony at the Baseball Hall of Fame took place a year after it should have thanks to the COVID-19 pandemic putting the world to a stop, but when the ceremony actually took place, Jeter still hadn't forgotten or forgiven the one single person who voted against him.
When he accepted his induction, Jeter called out the person who cast the single opposing vote that prevented him from receiving a unanimous vote by saying, "Thank you to the baseball writers – all but one of you."
The 2023 Baseball Hall of Fame induction ceremony will take place in Cooperstown on Sunday, July 23 with former Atlanta Braves Fred McGriff and former St. Louis Cardinal Scott Rolen being inducted.
Inside Derek Jeter's New York Castle Compound
Former New York Yankee Derek Jeter placed his spectacular New York castle compound
on the auction block
after several years of being listed for sale with no buyers.
Peek Inside Billy Martin's Private Lake House