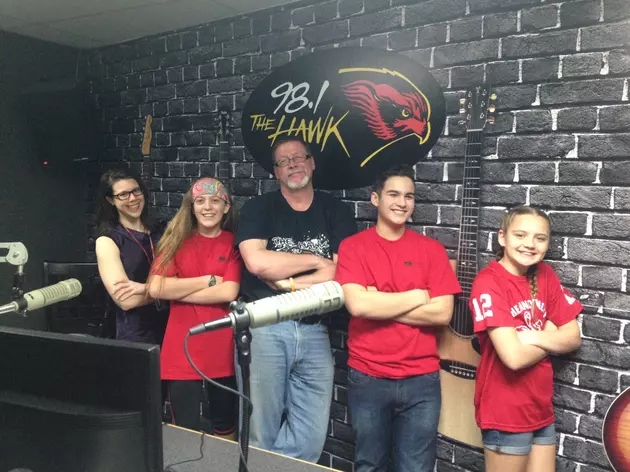 Annie Jr. Coming to Chenango Valley Middle School This Friday and Saturday
Dawn Pitcher
It's been over a decade but it is back this Friday and Saturday at the Chenango Valley Middle School/High School Auditorium. The Chenango Valley Middle School Drama Club is proud to present Annie Jr. starring my daughter Tara Pitcher. Okay, she's not the "star" because all of the students participating are the stars in this musical.
Whether it's on stage or behind the scenes, you are all to be commended and a HUGE thanks go to Chenango Valley Music teacher, Katie O'Brien. She is the director of Annie Jr. and she helped bring back a musical to the CV Middle School.
Tara loves to act and she's been looking forward to performing in plays/musicals when she gets to high school. This is a way to hone her skills now and I couldn't be prouder of her.
I have to be honest, the only thing I know about Annie is that she has red hair, a Daddy named "Warbucks" and a dog not named "Toto." So I can't wait to see the play and have the rest of the blanks filled in.
The musical is this Friday and Saturday, May 4th and 5th at the Chenango Valley Auditorium beginning at 7 p.m. It's only $5 general admission and I would love to see you either Friday or Saturday....or both.