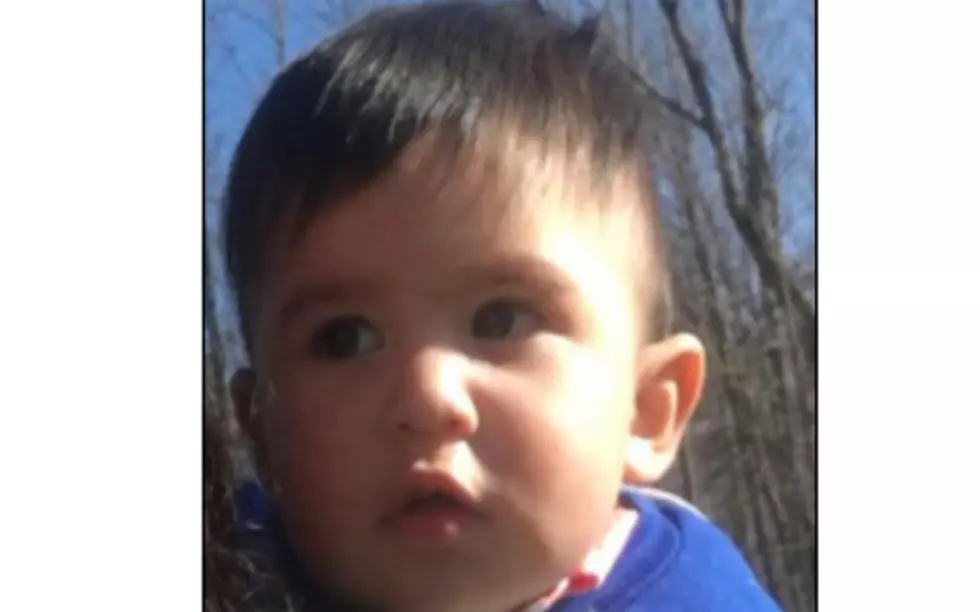 AMBER Alert Issued for Toddler Whose Mom Was Found Dead
Photo: Wayne County Sheriff's Office
Police in New York state are searching for a 14-month-old boy who has been missing since his mother's body was discovered in a wooded area.
An AMBER Alert was issued for Owen Hidalgo-Calderon by the Wayne County Sheriff's Office late Friday morning.
Authorities say the child has been missing from Joy Road in Sodus since Wednesday.
According to the Associated Press, 18-year-old Selena Hidalgo-Calderon, Owen's mother, was found dead Thursday on a farm where she reportedly had worked.
The woman's boyfriend, Everardo Reyes, has been charged with tampering with physical evidence.
Investigators say Owen was taken under circumstances that lead police to believe he is in danger of serious harm or death.
The Rochester Democrat and Chronicle reported more than 100 people from several agencies were searching an apple orchard of the missing boy.
People with information about his whereabouts may call 911.