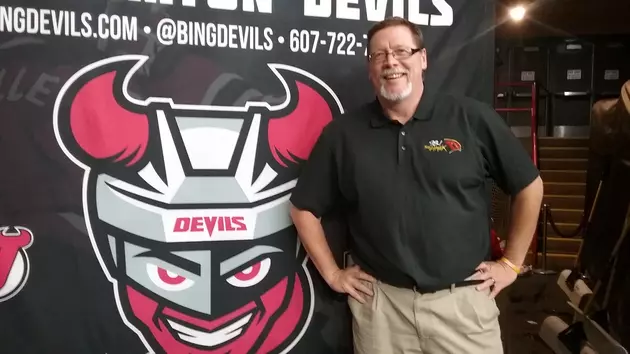 AHL Board of Governors Announce the 2018-19 Division Alignments
Tara Pitcher
The National Hockey and American Hockey Leagues are wrapping up their 2017-18 season. Unfortunately the Binghamton Devils didn't make it to the playoffs but it was a good first year and we are all looking forward to seeing next year's team on the ice.
The 2018-19 season begins on October 5th and the Binghamton Devils will be at home on Saturday, October 6th. We'll find out the opponent this summer when the playing schedule is released so save the date. Whoever the opponent is, you'll want to be there and Full and Half season membership tickets are available now.
Earlier this week, the American Hockey Leagues Board of Governors announced the division alignment for next season. There is nothing major that will affect the Devils as they will remain in the Eastern Conference/North Divison.
The Division rivals will be the Belleville Senators (Ottawa Senators), Cleveland Monsters (Columbus Blue Jackets), Laval Rocket (Montreal Canadiens), Rochester Americans (Buffalo Sabres), Syracuse Crunch (Tampa Bay Lightning), Toronto Marlies (Toronto Maple Leafs) and the Utica Comets (Vancouver Canucks).
Before you know it, they'll be laying the ice back down at the Floyd L. Maines Veterans Memorial Arena and I'll be helping you Chuck Your Pucks for a chance to win a car.
Go here to keep up with the latest developments and LET'S GO DEVILS!!!