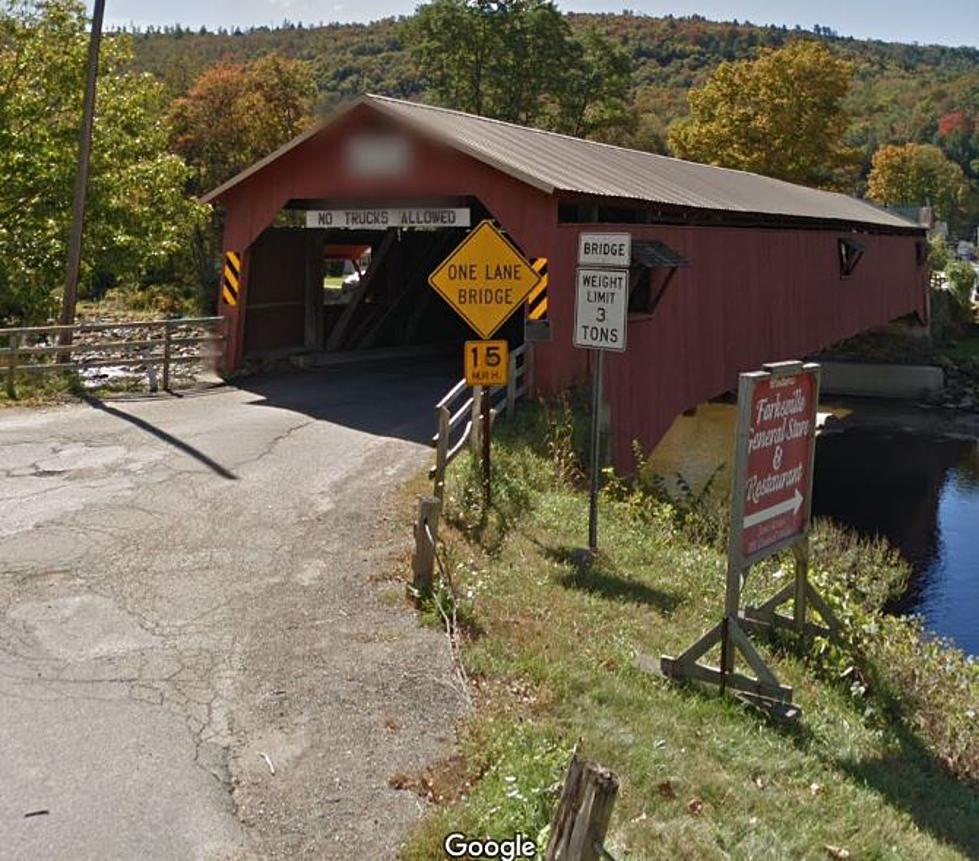 8 Southern New York And Northern Pennsylvania Covered Bridges [GALLERY]
Google Maps Street View
There is something to be said about a covered bridge. Maybe because there are so few left in the United States or because it brings back memories of your childhood. Or, they are just cool-looking bridges.
There are groups across the country dedicated to covered bridges. In fact, there is a Covered Bridge Society in New York State that recognizes authentic covered bridges. Their website describes an authentic covered bridge as:
"A bridge originally constructed as a self-supporting, wooden-truss system, covered bridge; built to convey public traffic and/or has significant and intrinsic historic value to the area." - New York Covered Bridge Society
This group includes private covered bridges as well. I searched covered bridges from the New York Covered Bridge Society website as well as the Pennsylvania Covered Bridges website and found a few not too far from the Binghamton area.
Most are still in use, and some have recently gone through reconstruction due to past flooding. Not sure if all are open to vehicle traffic or just pedestrian traffic, but they all are impressive just the same. Many are on roads with 'Bridge' in the name.
I detailed where you can find all of these awesome covered bridges, should you get the urge to take a ride in the New York and Pennsylvania countryside and take in the view of a covered bridge. There aren't many left in the country, so visit them while they still exist, and take yourself back in time.
Covered Bridges Of The Twin Tiers
via New York State Covered Bridge Society, Pennsylvania Covered Bridges
Re-Live Your Childhood Memories at This Enchanting Park in the Adirondacks
SOUTH OF THE BORDER: 32 Things that Make Northeast Pennsylvania 'NEPa'
Small Towns In the Southern Tier and Central NY