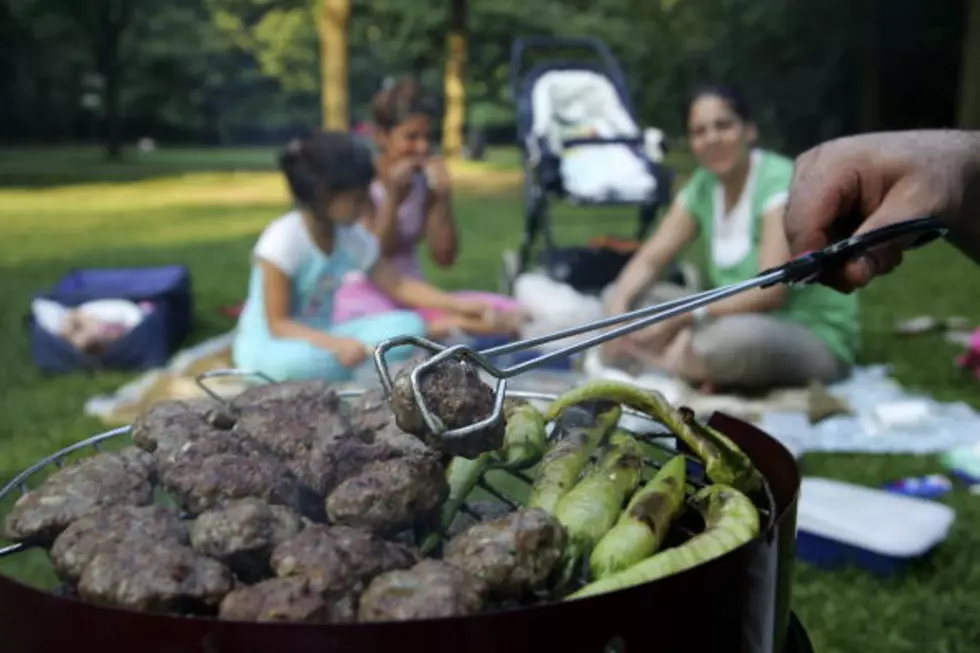 10 Things to Do in Binghamton This Weekend
Andreas Rentz-Getty Images
One of my favorite things about the greater Binghamton area is that there's always something going on- a little something for everyone. If you're looking to get out an enjoy the weekend, here are ten things happening this weekend in and around Binghamton.
1

Shelter Slam 2017 part two is next Saturday, the 19th, at Endwell Greens.It's a day long event featuring 23 local rock bands donating their time to help raise money and gather food for a bunch of local animal shelters.It's $10 to get in or the equal value in pet food. Since 2010 Shelter Slam had raised over 70k for local shelters as well as countless pounds of dog and cat food. Some of the bands that will be playing Saturday are Wreckless Marci, Hot Dogs and Gin, Aftermath, Hating Amy and Recycled Zombies (who have played every Shelter Slam) just to name a few.

2

Dick's Sporting Goods Open

The Dicks Sporting goods open tournament play begins this Friday morning through late Sunday afternoon. The purse for this year's tournament is $2,000,000 with the winner's share set at $300,000. Our sister radio station – WNBF will be providing scoring updates and reports throughout the tournament live on News Radio 1290 WNBF.

3

The Village of Newark Valley hosts its next free concert at Trout Ponds Park, August 19th from 6 to 9pm with Terry Patrick and the Busy Birds. Bring a lawn chair.

4

Hot Dog and Ice Cream Social

The West Colesville Fire Company holds its annual Hot Dog and Ice Cream Social at the fire station, 1305 Colesville Road, Binghamton, August 20th from 2 to 4pm. For more information call 607-693-1001.

5

The Windham Volunteer Fire Company, 39158 Route 187, Rome, P-A, is hosting a barbecue August 20th. To pre-order call 570-888-0482.

6

The Jewish Community Center, 500 Clubhouse Road, Vestal, hosts Music on the Lawn with the Binghamton Baroque Orchestra, August 20th from 6 to 7pm. The event is free but donations appreciated.

7

The Saint Michael's Ladies Guild hosts a rummage sale, August 19th from 9am to 3pm at the church recreation center, 296 Clinton Street, Binghamton. Two dollars fill a bag; closeout sale 3 to 4pm.

8

Garden of Hope – a monthly awareness and education meeting to expand knowledge of substance use – meets August 21st from 6:30 to 8:30pm at Tabernacle United Methodist Church. The event is free and open to the public.

9

Come Support Windham Volunteer Fire Co BBQ on Sunday, August 20, 2017 to pre-order contact 570-888-0482 Chicken $6.50 Sides include Bake Beans, Salt Potatoes, Cole Slaw which a $ 1.00 each.

10

Kopernik Observatory and Science Center

Kopernik Observatory and Science Center will be open on Monday August 21st  A total solar eclipse occurs when the moon completely blocks the Sun, revealing the Sun's beautiful outer atmosphere or corona. This is a rare event. The last one visible in the continental U.S. occurred in 1979 and the next will not take place until 2024. The path of totality will begin in the Pacific Ocean and travel through the central U.S. In our area, it will be a partial eclipse, which cannot be safely viewed with the naked eye. Watch this spectacular eclipse safely at Kopernik through specially filtered telescopes, including the Heliostat. Kopernik will be open that day regardless of sky conditions.