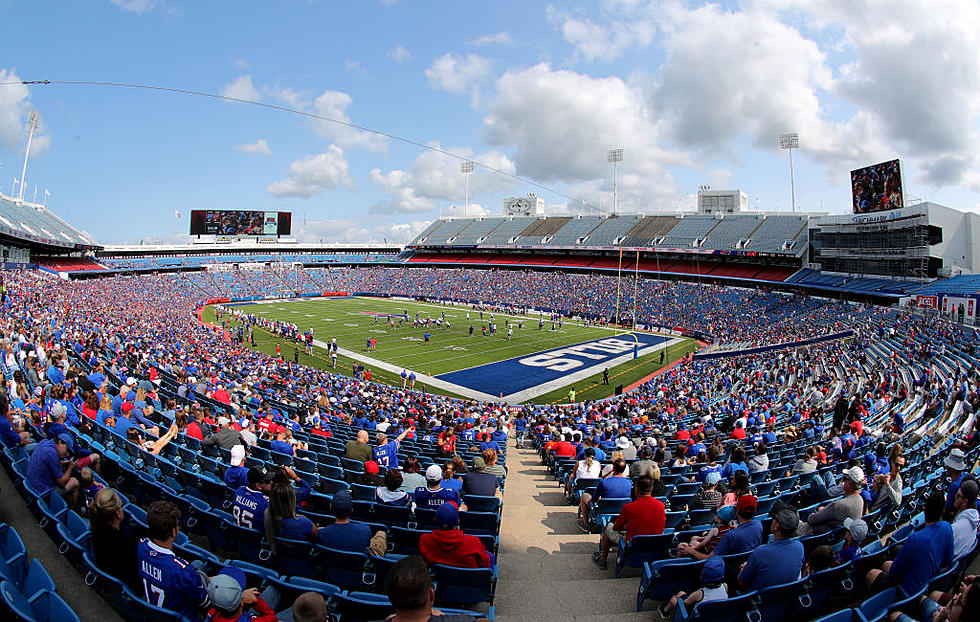 Would You Mind Helping To Pay For A New Buffalo Bills Stadium?

Timothy T Ludwig / Stringer / Getty Images
Don't you just hate rumours? Me too. And threats are just as bad or worse. Maybe you've heard rumblings about the proposed new Buffalo Bills Stadium? Well, whether you are a Bills fan or not, here's the short story along with what kind of borders on what could be considered a threat.
According to the Buffalo News, the owners of the Buffalo Bills want to build a new stadium, adjacent to the current one in Orchard Park. That stadium has well served the football team for decades along with hosting many great concerts and other large events, but I agree it's probably time to say goodbye. I can only imagine the cost to continue with repairs and upkeep outweighs the cost of a new stadium in the long run.
The talk process is in the early stages according to the Buffalo News between the Bills owners - Pegula Sports and Entertainment, the State of New York and Erie County. The proposed cost of a new stadium is listed as $1.1 billion, with a total of $1.5 billion when adding in renovations to the downtown arena which is host to the Buffalo Sabres, also owned by Pegula Sports and Entertainment.
The catch is, the proposal is for the public to pay for some of the new stadium. The exact amount is not disclosed what the team owners would be asking for from the public. Now I'm not sure if that means taxpayers in Erie County or taxpayers from the entire State of New York, but I'm guessing it's the latter. Either way, I'm not sure how well received that will go over with the public. Maybe BIlls fans won't have an issue, but the rest of the state, if that's the case? Well, not so sure.
I can only imagine Buffalo (Orchard Park) will continue be the home of the Bills for many years to come , and we'd like to keep it that way, but the questions is, who will help fund the new stadium if it becomes reality? Stay tuned.
NFL Fan Favorites From Each USA County
Best Uniforms In Each NFL Team's History
OUT OF BOUNDS: The Worst Uniforms In NFL History