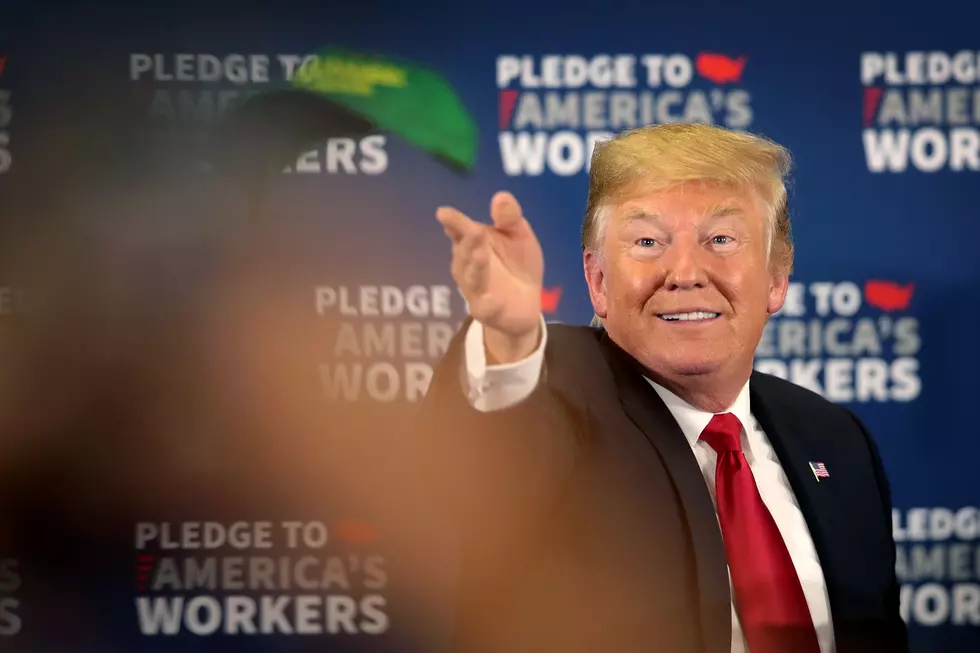 Will President Trump Hold a Rally in Broome County?
Photo: Scott Olson/Getty Images
Representative Claudia Tenney expects President Trump to visit the 22nd Congressional District to support her reelection bid.
Tenney, a Republican who is seeking her second term, is being challenged by Democratic state Assemblyman Anthony Brindisi.
Tenney says she's been told the president and vice president are planning to make campaign appearances on her behalf.
Speaking on WNBF Radio's Binghamton Now program, Tenney said "the president is definitely coming in." She said "we just don't know where and when."
The congresswoman said "he may choose Broome" but she added: "Who knows?" She said a venue chosen for a campaign rally must be able to accommodate a large audience and provide appropriate security.
Tenney indicated her campaign has suggested several potential locations for a presidential appearance, including "a couple" in Binghamton.
President Trump is scheduled to visit Wilkes-Barre next Thursday for a campaign rally to support Representative Lou Barletta.
Presidents have appeared at campaign rallies in Broome County twice in recent years.
In October 2000, President Bill Clinton appeared at a fundraising event for First Lady Hillary Clinton at the Fountains Pavilion in Johnson City when she was running for the U.S. Senate.