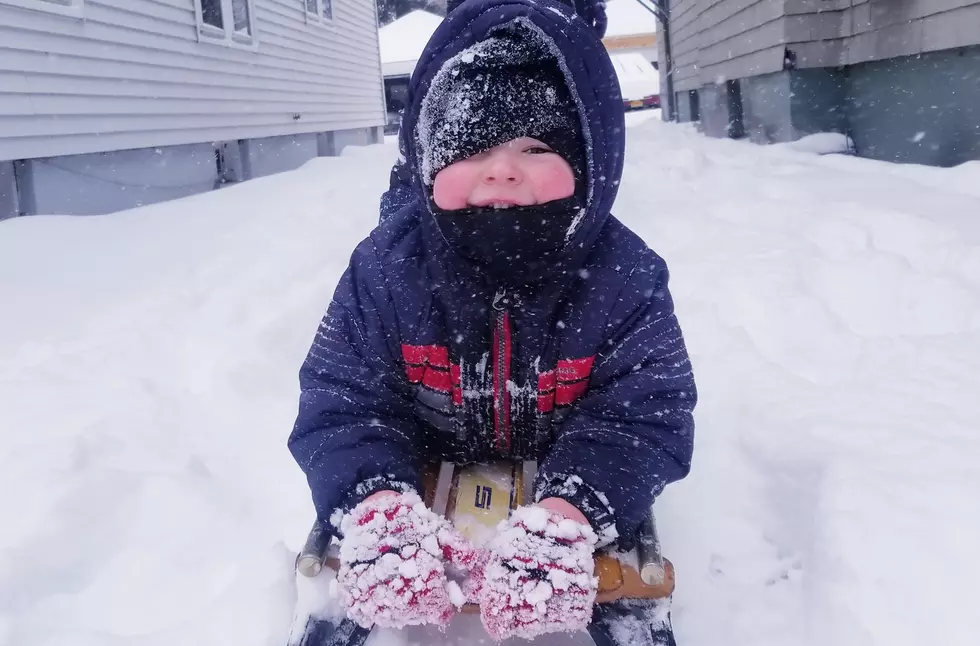 Where to Find the Southern Tier's Best Sledding Hills
Traci Taylor
I grew up in a small town with a ginormous park that had the perfect sledding hill. I felt like the biggest daredevil when I would venture to the top-top of the hill, snow tube in tow. The sledding hill had a small hill, a landing area, and then another hill and only the brave would attempt to sled from the very top-top of the hill.
I moved away from my hometown when I was fresh out of high school and a couple of years ago I went back and took a walk through the park during wintertime to check out the sledding hill. It's funny. It wasn't the scary, thrill-seekers hill that I remembered it to be from my childhood. Actually, the hill looks tiny to me now but I'll forever have special memories of winter days spent sledding. Those memories are the kind I want my son to have and so whenever there's enough snow, we pack up and head out to hunt for the best local sledding hills.
These are some of the fun sledding hills we've discovered as well as a couple of hills that have been suggested to us.
1

Recreation Park has a nice hill behind the tennis courts. The park is located on Beethoven and Seminary Streets on the West Side.
On the South Side of Binghamton behind Ben Franklin School by the field, there are smaller hills but if you go up into the woods there is a huge sledding hill.
Located off Maxian Road in the Town of Binghamton, Aqua-Terra is a former ski area and has some pretty great places to sled. Admission is free.

2

Chenango Valley State Park

There's a sledding hill in Chenango Valley State Park. Bear left when you enter the park. Admission is free during winter.

3

Highland Park in Endwell has a great big hill behind the carousel and playground.
The hill in front of Main-Endwell school on the corner of Farm to Market is another great place to sled. The parking lot is located at the top of the hill.

4

We've never been, but we've been told that Gilmore Avenue in Hillcrest is a great place for sledding. To get there, follow Chenango Street until you come to Nowlan Road. Turn right onto Nowlan Road, go over tracks, take your first left onto Hoyt Ave and Gilmore will be the third street on the right. Go all the way to the top to find your sledding adventure!

5

Hickories Park in Owego has a great hill in the camping area of the park.

6

Rumor has it you'll find a great sledding hill at Glenwood Elementary on Jones Road.

7

There are a lot of fun sledding hills behind Whitney Point High School.