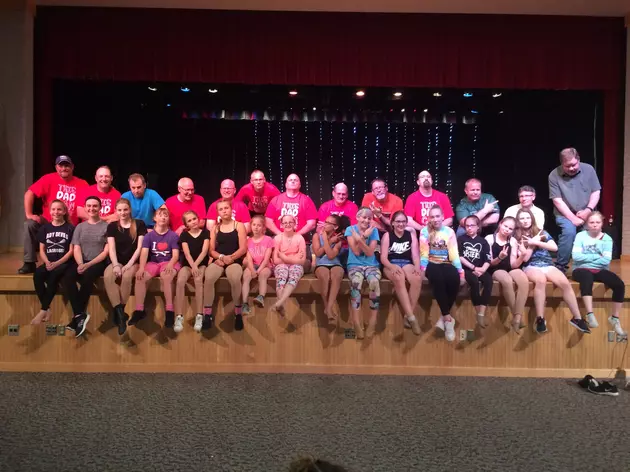 Dance Connection June Performances Featuring Glenn (Sort Of)
The Dance Connection
My daughter, Tara has been a part of The Dance Connection, 161 Castle Creek Road, Binghamton for five years. They are encouraging, positive and stress the important things in life, if you've ever meet the owner, Ann, you would know exactly what I mean.
One of my favorite things is their annual June performances which features the FATHER/DAUGHTER dancers....Okay, it might not be the featured event but it's very special to me. More on that later.
It's happening this Saturday, June 9th and 10th at the Chenango Valley High School Theater. There are 2 performances of THE REASON I DANCE on Saturday at 10 a.m. and 2 p.m. It includes dancers 3-12 years of age for both recreational and competitive dancers. Tap, jazz, ballet, musical theater along with Acro included.
There are 2 performances of REVIVE on Saturday at 6 p.m. and Sunday at 1 p.m. It includes dancers 12 years and older, recreational and competitive dancers along with adult dancers and the moment we all wait for.....THE FATHER/DAUGHTER dancers.
This will be the 5th year that Tara and I have danced together in the show. For all of you that saw the Saturday show last year and my eventual crash into the flowers, I have the answer to your questions.
No, I didn't do it on purpose and No, Tara and I don't plan on topping it this year...but you never know so don't miss the show. I heard that they plan on moving the flowers before the Fathers and Daughters take to the stage.
It's going to be two great days of dance as the Dance Connection celebrates it's 35th year of dance this month. I hope to see you there this weekend.