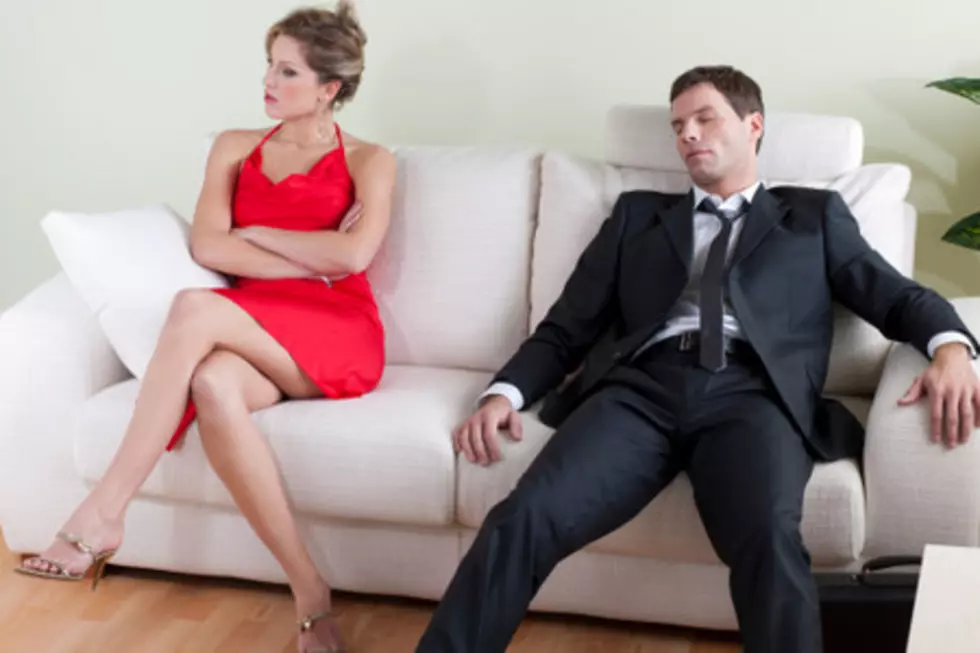 The Craziest Valentine's Day Poem Out There
ThinkStock
I love when something amazing falls right into your lap! We received a whole bunch of entries for our Cupid Crashers Valentine's Day contest. One specific entry stood out!
Alexa Proctor wanted me to invade her husband's place of work at Wilcox Towing in Vestal. Dan Proctor was sure shocked when Glenn and I walked in and presented him roses and brand new 98.1 The Hawk t-shirt. He was even more shocked when I read him a poem his wife had found, or maybe even written.
The poem was so amazing I need to share it with you all!
Collards is green, yer eyes ain't blue
I am so lucky to have a darlin' like you.
Ya kin strip a motor in just few minutes
And still have time to go hunt supper and even skin it.
We go together like a skunk and stink
Ever time I see ya my eye starts to wink.
Yer love fer me is like a roll of duct tape
Ya hold me together each time I break.
I love it when ya burp and fart
It's music to my ears that soothes my heart.
And the sound of ya snorin' right in my ear
Always brings to my eye a big ol' tear.
Yer hair is soft like a dogs hairy knees
But I'm sure happy you ain't got no fleas!
On them special occasions when you shave yer beard
And clean all that hair from outta your ears
I wanna take out and show ya off to the crowd
Cuz when we go to town ya make me feel real proud.
At night when ya hold me real, real tight like ya do
I can smell on yer breath the scent of yer chew.
I love yer kisses, ain't none no wheres finer
Ya taste like the road kill down at the diner.
I'd go to the Walmart for Valentine's Day
But I got this bad itch that just won't go away.
So I ordered a special gift just for you
It's a purty ol' used motor from Jiffy Lube!
This poem is absolutely hilarious. I want to challenge everyone to bust this piece of literature out tonight when you and your sweetie are at dinner. Or use it at a birthday party or even a wedding. Thanks Alexa and Dan for being such good sports!