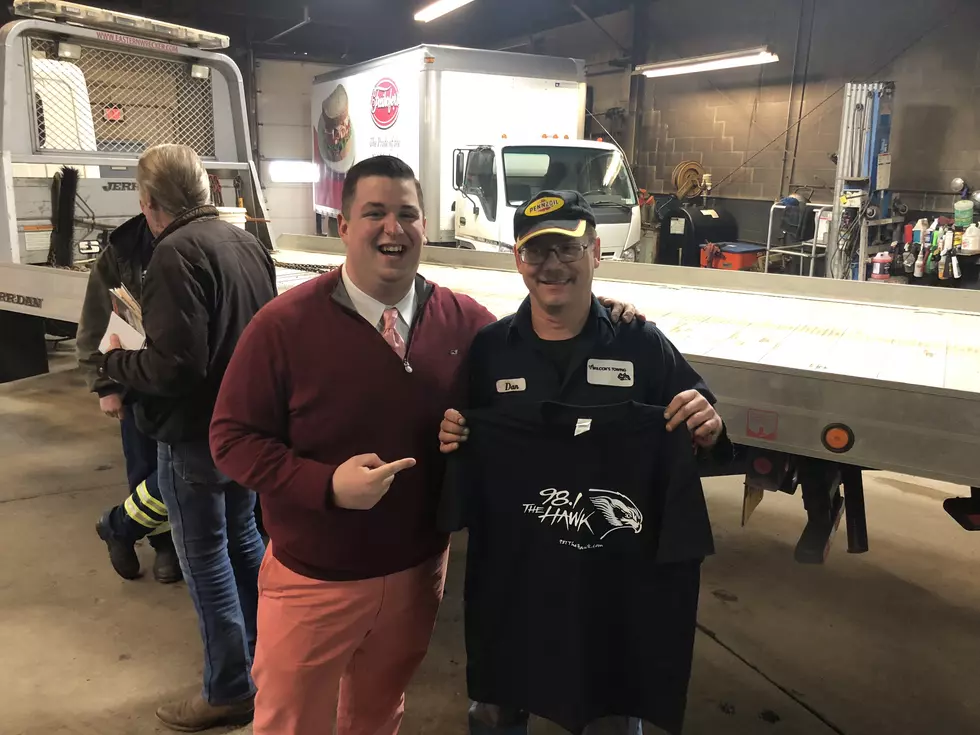 Cupid Crashers Is a Great Success!
Jay Franiak
Just when I thought Valentine's Day was going to be just another heartbreaker of a holiday, it wasn't!
We had been planning the Cupid Crashing for weeks upon weeks, and I was extremely nervous to just show up at listener's jobs and yell love poems at them.
I am not sure why I was so nervous! Today was amazing.
Glenn and I first stopped by Wilcox Towing in Vestal to surprise Dan Proctor thanks to his wife Alexa Proctor. Dan was shocked to say the least! As soon as I walked in my bullhorn died so I had to scream the love poem his wife had written him inside their giant garage. Dan was super surprised and all of his coworkers will not let him live it down.
We next went to Weis Market in Binghamton to surprise Joey Pedro. Joey was so excited and nervous he was shaking. The people at Weis were so accommodating, they even almost (almost) let me use the loudspeaker to call Joey. Glenn and I almost bought some chocolate covered strawberries, a true bonding experience!
We then took to the streets of Downtown Binghamton to give out some flowers to people just walking down the street. We had some roses leftover so I wanted to share the wealth. The shock and smiles of people walking by made this entire day worth it!
Although I woke up apprehensive about this holiday, the joy, happiness, and love we spread made it a little better.
Still looking for my heart shaped pizza, however.
Check out all the videos from today here.